In this blog, I am going to discuss Webflow Vs Webnode Vs Duda 2022.
Are you looking for the best website-building tool for yourself? Or, you have multiple options of website builders like Webflow, Webnode, Duda, etc. but are a bit confused about which one you should opt for?
Then you are at the right spot as you will get the answer to this confusion. Recently, I was also facing the same confusion, so I thought to explore the available options and choose the best one.
I am sharing my search results in terms of comparison between the three best competitors, i.e. Webflow, Webnode, and Duda.
Let's browse and figure out which one is the best web creator among these three.
Webflow Vs Webnode Vs Duda: Who Is The Best Overall?
The analysis of Webnode, Webflow, and Duda Website builders exposed significant facets of website builder performance, Webnode tops among Webflow and Duda.
Webflow has overall the best performance results in the web building field.
The analysis is based on main features that are specifically divided into various heads that include major decisive factors for comparing website builders.
Moreover, this research resulted in a collection of a large amount of fact-based comparison data. Even for your reference, you can analyze the table mentioned below.
It will make you clear why Webnode is Overall the Best among the three.
| | |
| --- | --- |
| Particular | Best among Webflow, Webnode, and Duda |
| Overall Best | Webnode |
| Simplicity in Usage | Duda |
| Flexibility for choosing and designing templates | Webnode |
| Languages | Webnode |
| Navigation Depth | Webflow |
| Widgets | Duda |
| Blogging Perspectives | Webnode |
| Security | Webnode |
| SEO Functions | Duda |
| Pricing | Webnode |
| Restoration and Backup Features | Webnode |
| Support | Duda |
| Additional Features | All are equal |
| | |
Webflow vs Webnode vs Duda: Comparison of Website Builder
Overall Best
Webnode is the best among all three. It's a fantastic solution for web building with more than 40 million registered customers. It is one of the largest players in the website creation sector.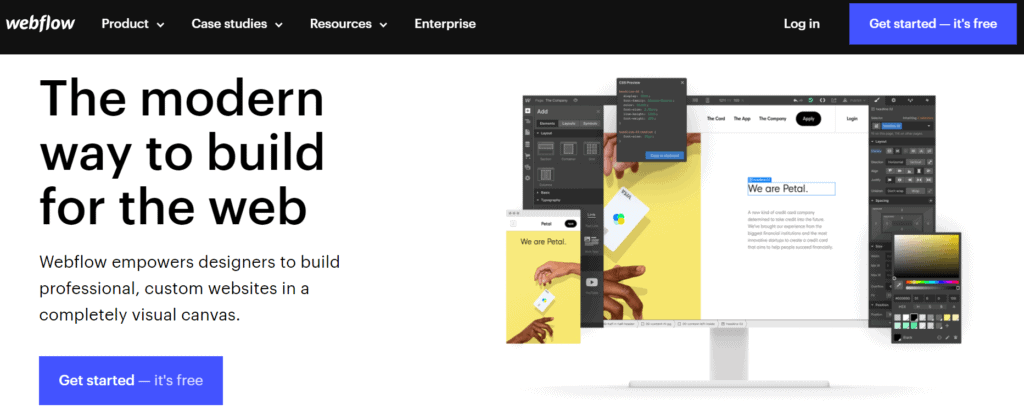 Languages are one of their major strengths, they encourage their use to build a multilingual website by supporting more than 20 languages. Moreover, they assist their users with all of them.
Simplicity in Usage
In this factor, the Duda website builder comes in the first position. It has a simple and logically designed menu for its users.
Even an instant preview, including well-thought-out previews for laptop, mobile, and tablet display screens is offered in the editor mode.
When we talk about Webnode, it will take some time to complete the editing task as everything is not intuitive in the structure of the solution.
Whereas Webflow editor, it is more identical to Photoshop, and it has a long list of functions which can be a bit complicated for the users.
Flexibility for choosing and Designing Templates
Here Webnode and Duda tie up, but Webnode is comparatively better as it offers more flexibility to its users for choosing and designing templates.
You can create any template from scratch by using the variety of responsive designs provided by the Website builder.
Moreover, its outstanding feature is you can change their background color theme, which gives a unique look to a particular segment.
However, Duda is in an equal position with its unique features of responsive, optimized designs for tablets and smartphones. Even, this editor offers previews of templates on every type of device.
At the same time, Webflow is in a low position because you need to acquire most of the templates.
Moreover, they do not offer a colossal selection range for their users so that they can choose their required template.
Languages
Again we have a tie between Webnode and Duda. Both of the editors are offering the best language support to their users.
But, Webnode seems to be better than Duda. Webnode supports more than 20 languages which result in encouragement to the users for building a multilingual website.
Even, its multilingual feature will support a variety of language versions of the website.
In Duda, you can add more languages as it supports most of the significant languages inclusive of Asian languages too.
Moreover, this feature is available in every plan they offer. However, at Webflow editor, you can create a multilingual website, but it requires a lot of technical work.
Navigation Depth
When we talk about depth of navigation, Webflow finally comes in the first place. This feature is the core strength of this editor.
For arranging pages on your web, you can save web pages in folders and also can create a drop-down menu on your navigation bar.
If you host our website through Webflow editor, then you can add up to 10,000 dynamic pages and up to 100 static pages depending on your price plan.
Whereas in the case of Duda and Webnode, you can navigate up to three levels which can be enough for most of the projects but might be restrictive for a few projects.
Widgets: A small tool to add some extra functionality
In this aspect, Duda is in the first place. This editor has no app store, but it offers a broad range of useful features.
Even you can use its website Personalization tool for various interactive components like pop-ups, special offers, information bar, etc.
However, the Webnode editor has missed some of the crucial widgets like social shares and likes, site search boxes, and much more.
Whereas Webflow focuses more on manual customization and they don't offer in-built widgets. Also, both of them don't have any app store like other website builders.
Blogging Perspectives
Webnode is comparatively the best among all of them.
Webnode comes with primary and flexible features like categories and comments, etc. so that their user can easily do their blogging activities.
Whereas when we talk about Duda and Webflow, both of them are easy to use but not as much as Webnode.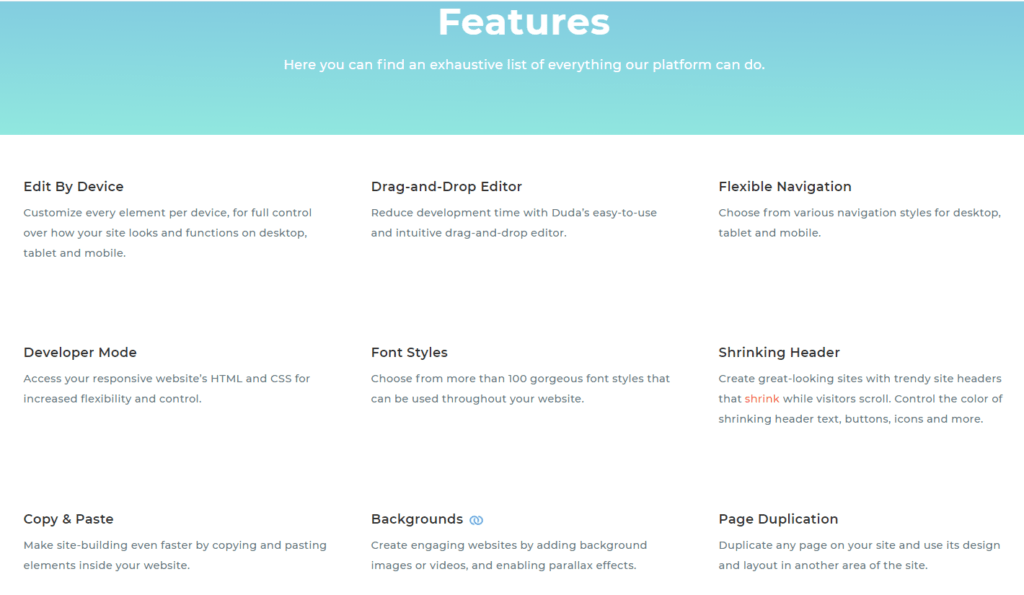 You can add a blog with a single click. Moreover, they provide the commenting feature for Facebook.
However, you can also set up a blog through Webflow editor, but you have to manually integrate additional features like social sharing, comments, etc.
SEO (Search Engine Optimization) Functions
Duda Website builder is the best performer of SEO functions. Each relevant setting is adjusted according to your needs by the editor.
Even Google will appreciate that Duda is identical to Photoshop your webpage, which will result in high rankings for your website.
Whereas Webflow and Webnode enable their users to edit titles, descriptions, and URLs with the insertion of dynamic text.
However, Unlike Webnode, Webflow editors can perform an advanced level function such as setting up 301 redirects.
But, both of them provide features of Meta descriptions, customization of title tags, and generation of the site map. Although, it can be a little tricky to adjust these settings by the user on their own.
Security of Webpages:
Security of the Website is a significant aspect for a user as there can be a higher risk of data stealing. But Webnode assures the best security features to its users who are followed by Webflow and Duda respectively.
Webnode editor supports user registration. In short, the user can generate their username and password to access exclusive content on their websites.
However, this feature is available for the users of Standard and Profi Plan.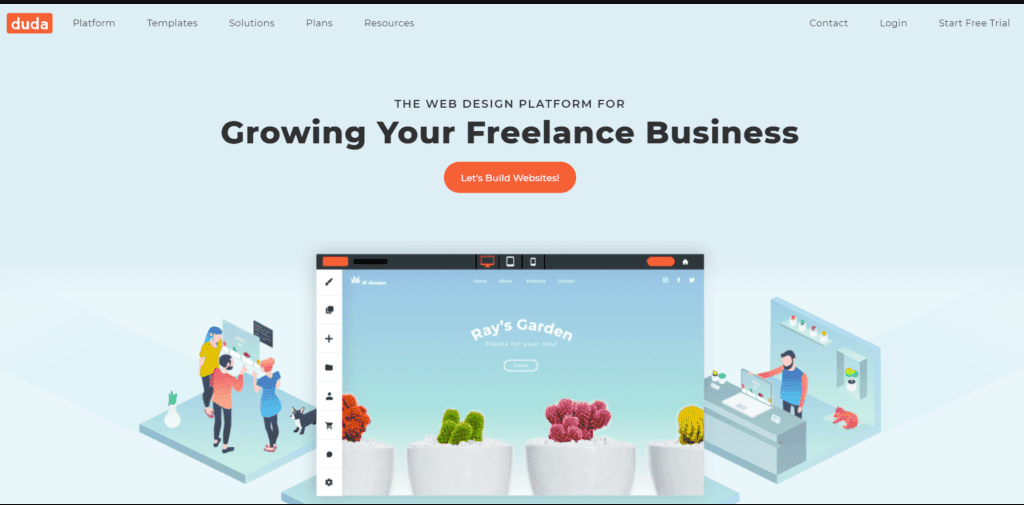 Whereas Webflow editor assures you the security of a single or collection of web pages by using a password and even you can modify the design of your password protection page too.
Also, Duda enables its user to protect individuals with a password. But, both of the editors do not allow the creation of user logins for the visitors.
Restoration and Backup Features
Webnode is one of the best website builders among its competitors which offers a facility to its users to restore their website to the previous version.
However, standard and Profi users can do backup tasks for a maximum of five times and unlimited times, respectively.
Whereas Duda offers backup and even your published website can create its backup automatically.
But, Webflow allows two backups for starter plans and unlimited times for its Pro Plan with the help of its integrated backup function.
Additional Support & Factors
When we talk about support, then Duda is a topper of the competition. The editor will provide the best support to their users by offering FAQ, Telephone, Chat, and Email support.
Unlike Duda, Webflow does not provide Telephone support to its users. Whereas Webnode only provides FAQ and Email Support, there is a significant drawback of Webnode.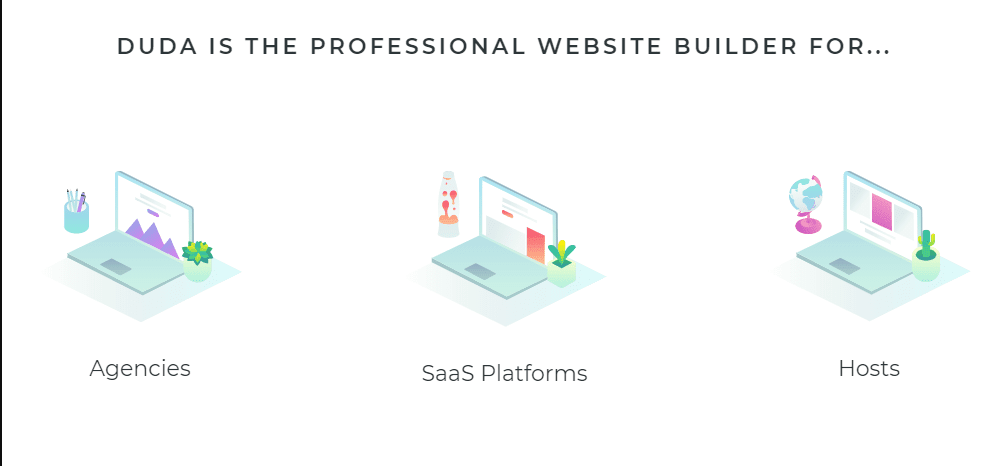 Moreover, all of the Website Builders offer additional features like Contact forms, the Addition of HTML code, etc.
Moreover, Monetization, i.e. adding advertisements with the help of Google AD sense, etc. is also offered by the editors. You can even own domain names with the assistance of website builders that too feature free promotions.
Do you still have some questions in your mind? Then, the next section of this write-up will solve that problem too. So, let us have a quick reading of all the FAQs related to the Website Builders.
FAQs on Webflow Vs Webnode Vs Duda
✌What are the essential factors that need to be considered while comparing multiple Website Builders?
The selection and consideration of factors depend on the importance of features you require or prefer. If you are planning an online website for e-commerce purposes, then e-commerce-related features are a must while building a website. Moreover, you can add blogging as a must-have feature if you desire to start your blogging page. Besides this Customer support, pricing, and Security of the website are the most critical factors for every type of website.
🤙 Why does every website builder emphasize Mobile Responsive Websites?
If you are not making mobile responsive websites, then your user easily believes that the website builder is not updated with the technologies. Even most of the survey results reveal that more than 65% of digital media is accessible via mobile and the rest approx.—35% via desktop or laptops. Even studies state that mobile phones achieved their turning points in late 2016 which means most people around the world prefer using mobile over the laptop or desktops. Thus, we can say that if you are offering a Mobile responsive website, then only you can survive in the market.
👉 Will these Website builders will provide technology for website creation that lasts for years?
Yes, of course, nowadays website builder provides the latest technology and features to their users for building their websites. However, if an unexpectedly new technology comes out, and then, later on, they will assist you with the same by launching an updated version of the website.
🤷‍♂️Do I need to learn special skills for using these programs for building websites?
No, you are not required to learn special skills for using these website building programs. Even, these editors are uniquely designed to assist non-developers or beginners in creating websites. Moreover, they have various video tutorials and customer support features that will help you.
🤔Do I need to hire any professional for creating and designing my website if I am using website builders like Webnode, Webflow, or Duda?
No, not. You are required to hire any professional for website creation. All you need to visit the website builder's pages there you will get tutorials for creating a website. Also, you can take guidance from their technical experts. And, if still, you face any issues then you can consult a professional. But, it would help if you tried firstly by yourself.
Quick Links:
Conclusion: Webflow Vs Webnode Vs Duda 2022
After a detailed and technical analysis, we concluded that Webnode is the best among these. However, you will get various options available in the market.
Moreover, your choice can differ from ours as it depends on the factors that seem to be important to you.
However, Webnode has managed to develop its features for beating the competition in the website building sector.
However, Duda is giving tough competition to Webnode in most aspects, especially in customer support. But, at last, the summary table exposes the result that Webnode is a winner.
With this, I hope this write-up will be a great help to you.