Are you looking for a way to promote your blog? If so, then creating a Facebook fan page is the best way. This article will show you how to do it in just 5 minutes! It's as easy as 1-2-3.
First, go to Facebook and type "create a page" in the search bar. A second click on "Create Page." Third fill out the boxes with your information such as the name of the business, email address, and website where people can find more information about you or your blog.
Finally, confirm that this is what you want and hit create a page! You now have an account for promoting your blog on Facebook!
What is Facebook Fanpage?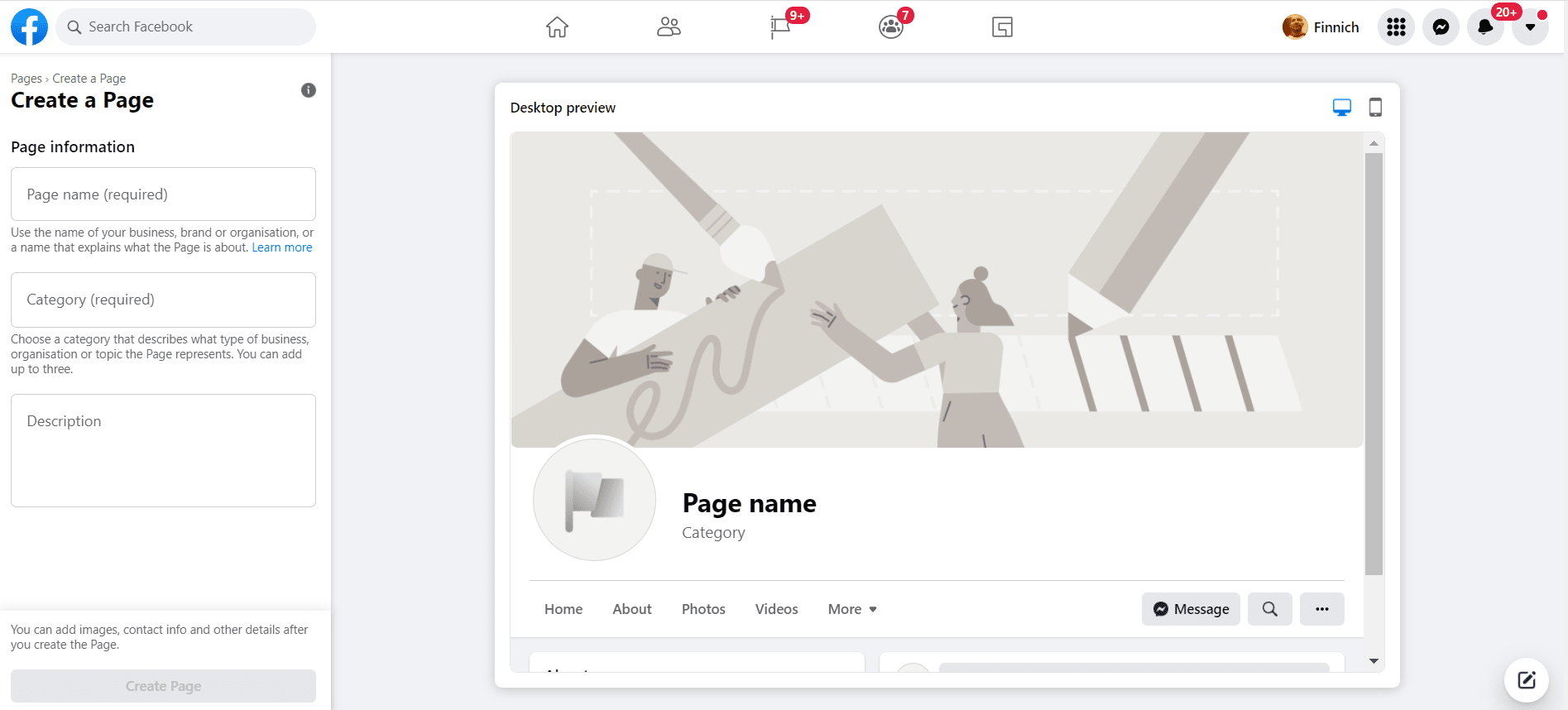 Facebook fan pages aren't just for large corporations interested in getting involved in social media. Small businesses, entrepreneurs, and other professionals can benefit from having a fan page on Facebook.
Separate from your personal profile, a Facebook fan page is a public profile that lets you share your products, services, and related information with other Facebook users. Here are some of the biggest reasons you should create a fan page today:
1) Provides an online presence
If you want to provide an online presence for your business, but don't have the money to spend on designing and maintaining a website, then consider creating a Facebook page.
You can use it as headquarters for all your social media networking activities. When creating your page, make sure you include all the information that a potential client would need to know about your brand.
2) Easily accessible
A Facebook fan page is easily accessible, which means that when people visit your page they can leave you feedback or ask questions in the comments section that you will readily answer.
From this platform, you can also engage in conversations with the people that have "liked" your page, as well as those who haven't.
3) Keeps your brand fresh on a social media platform
As a business owner, you want to be where your customers are so you can reach out and provide them with the information they need or messages of interest.
If they are all on Facebook, then it's a good idea to have a fan page.
This ensures that your brand stays fresh in their minds and when they want to know something about the company or want to purchase from you, they will visit your page for more information.
How to create a Facebook fan page for your blog?
Reasons to start Facebook Fanpage
With 5,000 Facebook friends, you can't friend everyone. Status updates you post to users in the expanded news feed will only reach about 30% of your friends (while posts to fans get seen by 100%).
Facebook fan pages offer the perfect solution so you can get your message out to all of your page's followers – not just some of them.
Here are 12 reasons why every business needs a Fan Page on Facebook:
1. There isn't a limit to the number
2. It's free
3. You can promote events
4. It helps with SEO
5. You can customize
6. Fans might share it
7. Websites love it
8. Your content reaches more people
9. Post Newsfeed
10. Benefit from a built-in audience
11. Fans can subscribe
12. Great for mobile
Tips To Improve Facebook Fanpage
Here are some tips to improve your blog's, Facebook Page:
1. Image Size
– Have a profile photo and cover photo that match your blog's branding and website.
– Don't forget to include an image in your posts and use the right type of images on all social media platforms.
– Optimize for mobile. You can do this by making sure that you fill out the post with relevant content or link, adding a description below the post, uploading a compelling image, using a different format, using less text, and paying attention to your call-to-action.
– Use different types of images for your Facebook posts. For example, use cover photos, profile photos, Page post photos, etc.
– Include videos in your timeline. Apart from using them as ads, you can also post them directly to your Timeline or use Instant Articles to boost their reach.
2. URL
If you're at 25 Likes, make sure to claim your vanity URL as soon as possible as it's a crucial tip that will make your Page much more user-friendly and easy to advertise.
1. Claiming a vanity URL means taking a generic Facebook Page URL from this:
facebook.com/32988438758776
To this:
2. facebook.com/YourBlogName
3. Much easier to remember and more memorable
4. Pro tip: Now get creative with your Page name (e.g., "YourBlogName")5. Don't spam
6. Be consistent with your formatting, but don't be afraid to experiment7. Promote on other social media platforms like Twitter and Google+8. Post links to your blog posts, but don't take it too far9. Use other available features like polls, contact info, etc.
3. Social Media on Blogs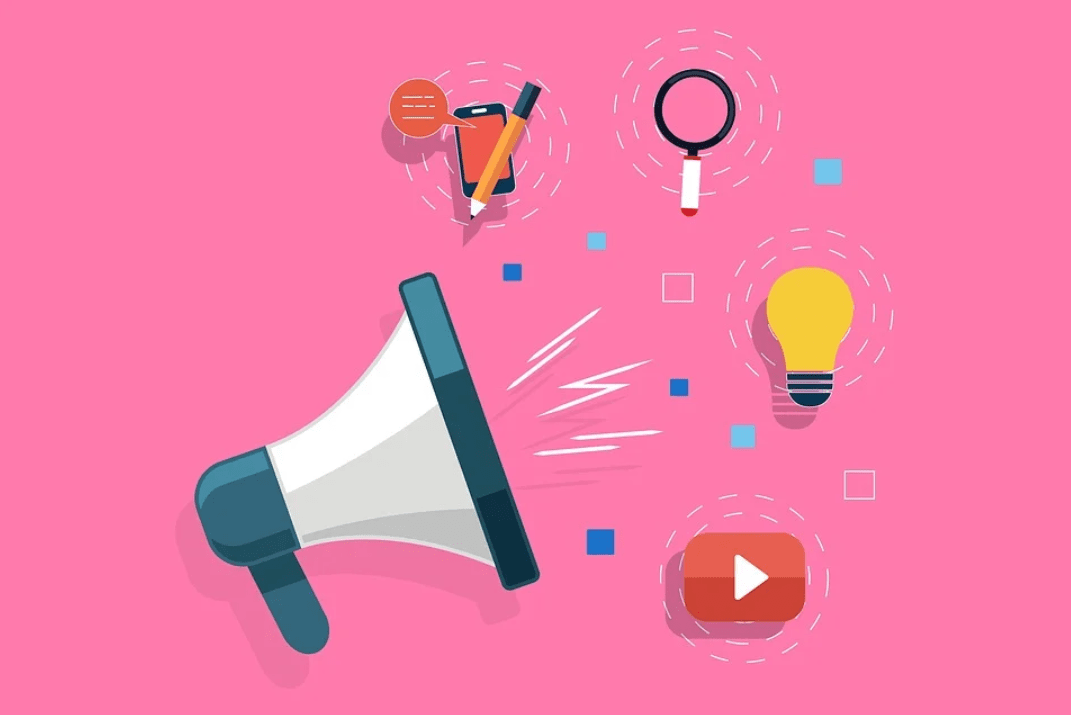 Some bloggers include social signals on their blog, such as "Likes," "Shares," and "Tweets." These are good examples of how to make your blog popular by including social signals on your blog.
But, how about your blog's Facebook page? Does it look as attractive as your blog? Here are some tips which will help you to design and update your blog's Facebook page:
1. Share as many as possible (quality site content)
You don't need to share any content from other sites. You should share as much as possible (quality site content) and promote the latest articles on your blog, which you believe will be interesting for your followers. Remember to post regularly, at least once per day (and no more than 5 times per day).
2. Write compelling and engaging headlines
If you want to get more clicks on your posts, you should write compelling and engaging headlines. You can also use words or phrases that your audience is searching for, such as "How to" or "To be honest." Moreover, you can ask questions in order to engage your readers.
3. Invite other influencers
You should invite other influencers to share your posts because you can get more exposure by sharing your posts on their Facebook pages (and eventually get traffic to your blog).
You may also ask them to share your blog's content with their followers, which will increase the chances of getting more traffic to your blog.
4. Facebook Insights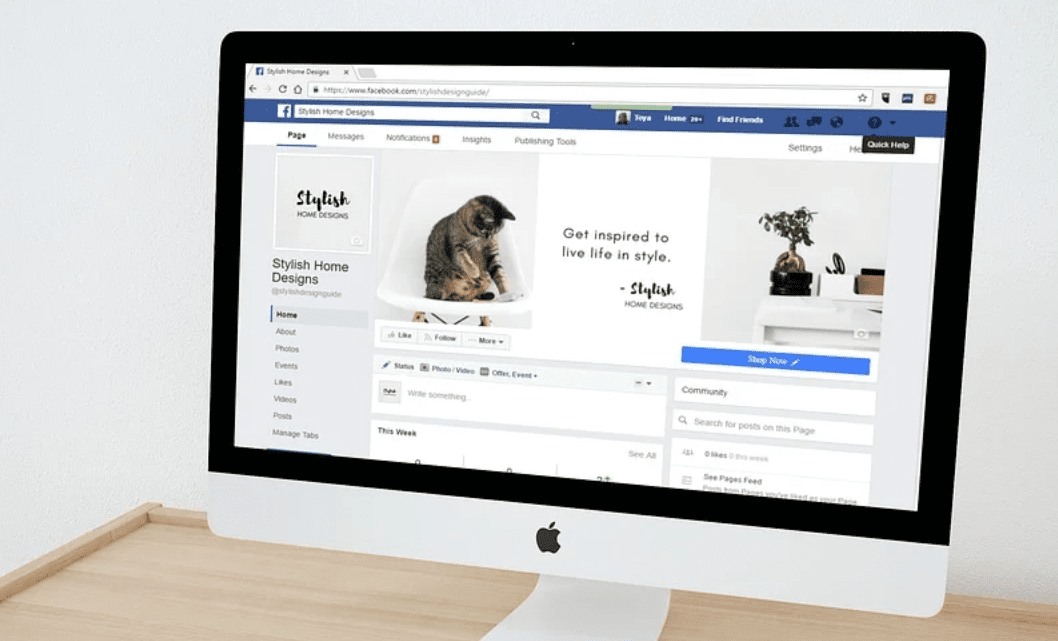 Facebook Insights provides you with data that helps you understand how well your blog is doing on Facebook, who the target audience of your blog is, and what people tend to engage with most.
This data can be found in three different categories: post-performance, page performance, and demographics. You can access these features by going to your blog's Facebook page and clicking on 'Insights'.
Why should I use it?
It is a great way to get in-depth information about your audience, their engagement rates and understand what works best for them. This helps you in creating the most relevant content possible, which will in turn drive more traffic back to your blog.
Conclusion- How To Create Facebook Fan Page For Your blog in 2023?
If you have a Facebook page for your business, then it's important to make sure that you are answering all of the questions and comments from fans.
You can do this by responding quickly with any information they may need or asking them what their question is in order to provide an answer. In addition, when someone "likes" your page on Facebook, there will be a notification sent to their email inbox every time you post something new.
This means that if they don't visit your page often enough, they'll still get updates about what's going on at your company – even if they're not checking up on it daily!