The comparison between Elementor and Themify Builder is going to be great for a lot of reasons.
Even if you only look at the interface, there are a lot of similarities between these two. But if you look at it from above, you can see that there are many differences. So, we'll see each one of them here, one at a time.
Here, we'll compare the Elementor Builder and the Themify Builder and then tell you who the winner is. So, it's going to be really cool. Here, you will learn everything you need to know.
Elementor vs Themify: Key Features 
The Themify Builder and its collection of tools offer website owners a wide range of options, from design to functionality: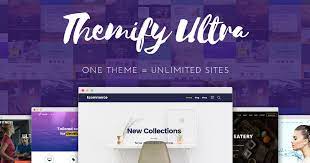 You can switch between a frontend and back-end website page builder as you create pages.
42 Complete website templates with original Photoshop files, content, and the ability to quickly import a complete website with all pages and designs.
Additional layouts, components, and widgets, including blog and gallery layouts, forms, image sliders, and more, are included in 25+ Builder addons.
All WooCommerce themes are fully compatible with the Themify Builder so you can fully customize them and import products to your website pages.
Using a theme builder, you can create custom themes with reusable page layouts.
To cover everything, Elementor has too many features and capabilities. But a few of the most significant ones are:


A sizable template library with more than 300 pre-designed pages and block templates for one-click import that can be used to quickly build entire website pages.
10+ Complete website template kits that include all the pages and content necessary to quickly launch a complete website are available.
pixel-perfect control over the positioning of elements on your pages for a more personalized look and feel.
Using specific page templates and layouts, you can build your own theme with a theme builder to quickly reuse designs.
50+ widgets, such as Google Maps, Facebook pages, reviews, media galleries, carousels, sliders, and more, can add flair and functionality to your website.

Elementor vs Themify: Interface 

When it comes to the builder, you need to know about the interface. If the builder is easy to use, you will be able to put the page together faster. In the same way, it will take some time to build the pages if the builder has a less appealing interface. Because of this, designing the best page can be a real pain.

You don't have to worry about anything here. Both of them have interfaces that look similar. Both of them will have a drag-and-drop builder. Not only do both of them have the same builder, but they also have the same sidebar. If you look at the sidebar, you'll see that it has all of the things you can drag and drop. You can also use the same sidebar to make more changes.

By the time we finish telling you more, you'll probably have the best idea and know what happened. In this case, it's a tie, since both of them have very similar ways to use them.
Conclusion 
Based on this comparison between Elementor and Themify, there are a few things that both platforms do well. So, it can be hard to choose between the two.
But between Elementor and Themify, Elementor is the best WordPress page builder. The main reason is that Elementor is easier to use and is designed to work with any WordPress theme.
You can also use Elementor for free, and it has more integrations and add-ons than other tools. You can also make better WooCommerce stores without much trouble.
Also Read: