If you are already a digital marketer, you wouldn't be surprised that companies yearly invest USD 321 billion in marketing their business products and services. This goes both online and offline.
But if you ask me what is in it for you? 
Then you must know that the expected rise in this number can demand more quality Online Marketers.
But marketing is overrated, so everyone started to term themselves "Digital Marketers" or "Social Media Marketers."
If you are also a Digital marketer and planning to scale your career in 2023 by standing out from the usual herd, then possess these 6 skills that we will discuss in this article.
Without further delay, let's dive deep into the skills.
Which Future-Proof Your Marketing Career Is Good? 
Top 6 essential skills of a Marketer:
1. Design Skills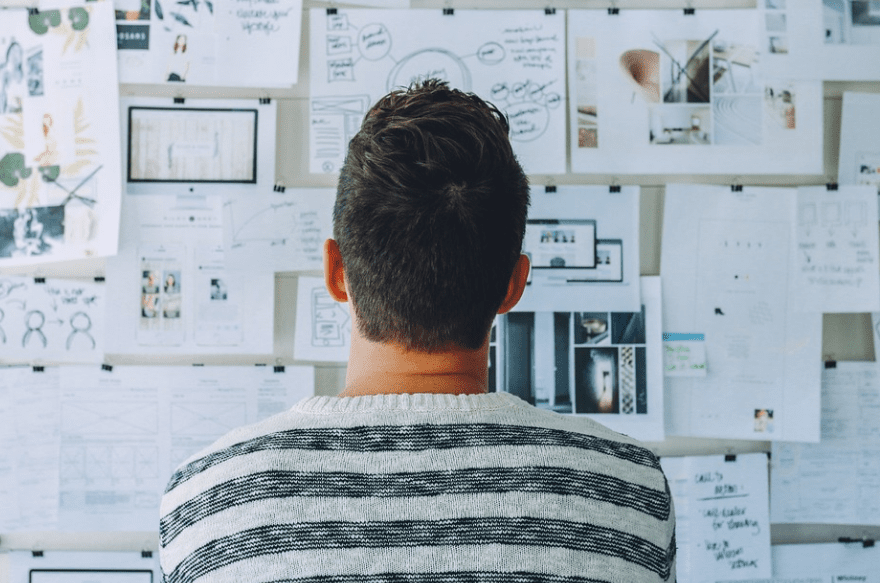 Designing is like a basic life skill in the Marketing field. Cooking, designing, or having imaginary thinking is a must to survive. 
Today's decade is the era of Social media, where visuals are everything. These visuals play a huge role in brand promotion and recognition and have a higher conversion rate than "text-only" content.
" Design is thinking made visual" by – Saul Bass.
You need not be a pro here; you need to be aware of the basic design tools Photoshop, Canva, Adobe Illustrator, etc.
There are thousands of free online courses on Youtube where experts are teaching you every bit of the software for free. Make some time every week and try to master at least one tool at a time.
2. Analytics
A marketer needs to be able to read the analytics. Your audience is on multiple platforms every single hour of the day.
Knowing what they are doing online, how they are purchasing products, and what is influencing their behavior to make decisions can all be calculated if you have the right tools and the ability to read them.
As a marketer, you must be able to identify the right audience from billions of people and show your message only to them. Data Analysis is far more important than anything in the marketing field.
It won't be an exaggeration to say half of the marketing budget goes into employing the right tools and reading data.
These Tools track consumer behavior based on what type of content they like to watch.
On this platform, they spend the most time, and What they like doing on this platform, like content creation, consuming, and engaging, or you can track down their own business and lots and lots of information to what your business needs.
To learn these analytics, you can initially start with a manageable amount of data. Every social media platform you use has a dashboard to read the stats. Start with those, and you can scale in the long run.
3. Social Media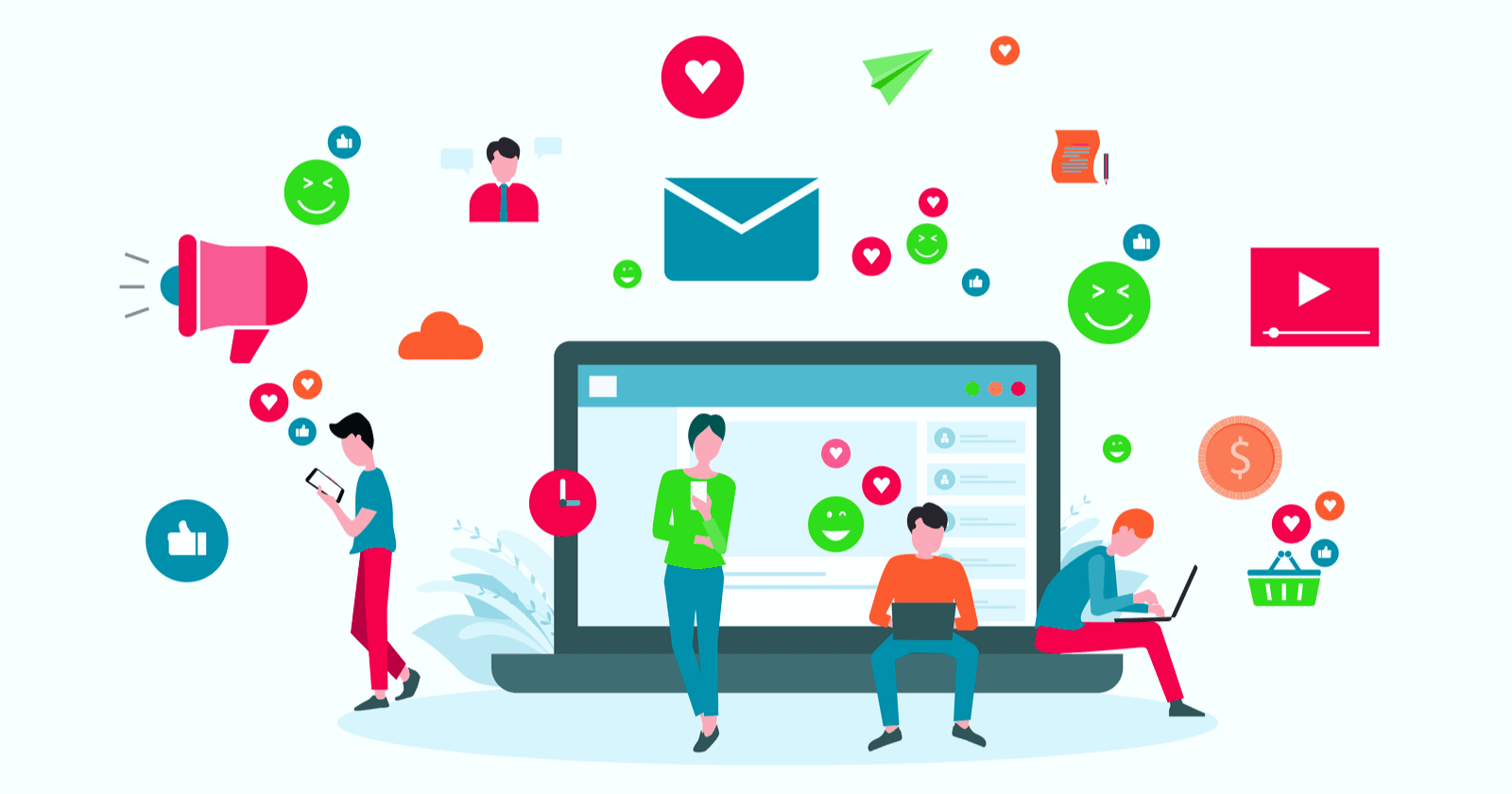 When was the last time you checked your Facebook, Instagram, or Tiktok? That would be a few hours ago.
Millions of mobile users spend half their time glued to these media platforms. These media platforms are designed for communication and interaction with people worldwide. That means there are no barriers to the interaction.
This means you can share your brand message worldwide with a click of a button.
"We get to live in a time that we get to use Social media as a tool" – by Gigi Hadid.
Each platform is designed to per different audience needs. Let's take the example of Linkedin; here, you can identify people working or freelancing.
People focus on this platform when they have some beneficial service for job seekers or business people and spend their time here. For some reason, professionals love Linkedin.
Whereas Tik Tok and IG are for users in the world of content creation and want to scale their influence and earn through brand promotions.
If we have to talk about Youtube, that is purely an educational platform or a Mini Degree-less university for people of all age groups.
Understanding the context of the social media platform is very crucial for marketing.
When I say this, I mean that if you are a Marketer who is in a Software promotion company, then you need to create content like"How to use the software works well on Youtube and Benefits of using it on Tik Tok and IG and How business can scale their business using it on Linkedin.
Initially, no need to have your foot on all these platforms. Identify one major platform where your target audience is currently present, try to make your brand visible there, and slowly stretch your platforms.
4. SEO or SEM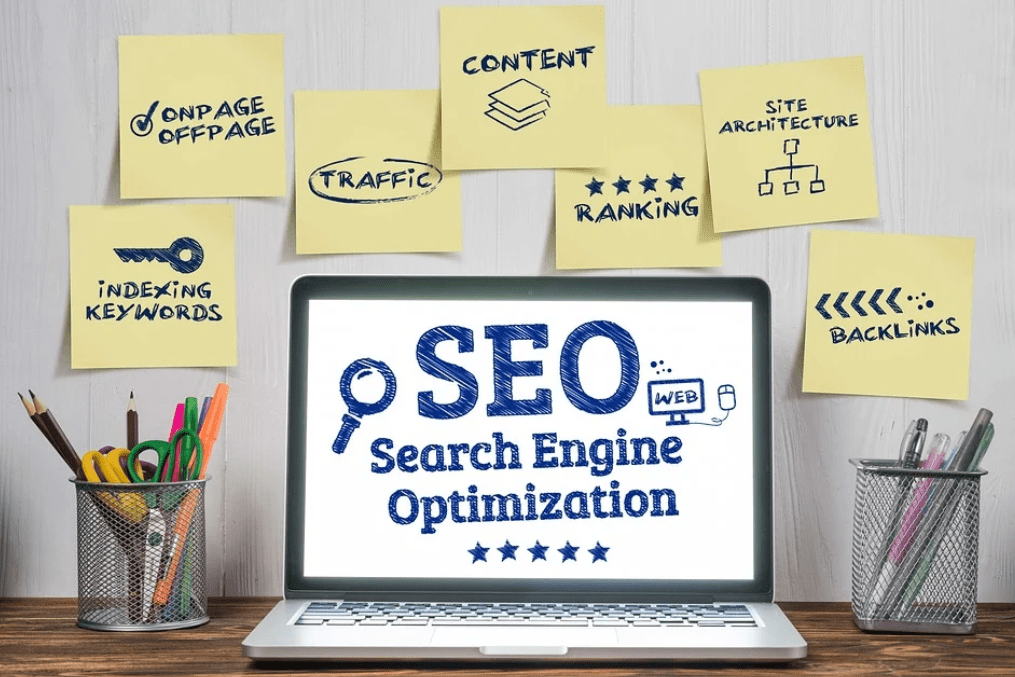 "There is a saying, if your business is not online, then there is no business."
Here Online means Google and other search engine platforms, including Social media. 
Millions of searches are carried out for users online. Most searches start with " How to" or "Keyword." 
An example is: "How to write an article in 1 hour without using AI?"
Here the keyword or your audience problem is " write an article without AI".
" Google only loves you when everyone loves you first," by Wendy Piersall.
Your audience pain points are your Business keywords; identifying those keywords and optimizing your content to show your message is what "Search Engine Optimization" (SEO) is all about.
Keyword identification and content optimization are a piece of cake, including lots & lots of research and understanding of your Market. 
In this digital world, every business wants someone to show their business to their target audience and bring more clients to their website or checkout page. In short, companies are willing to pay 6 figure salaries to professional SEO specialists. 
A decade ago, SEO was only for search engines, but in 2023, every social media platform changed its algorithms and style of ranking based on user search.
5. Content creation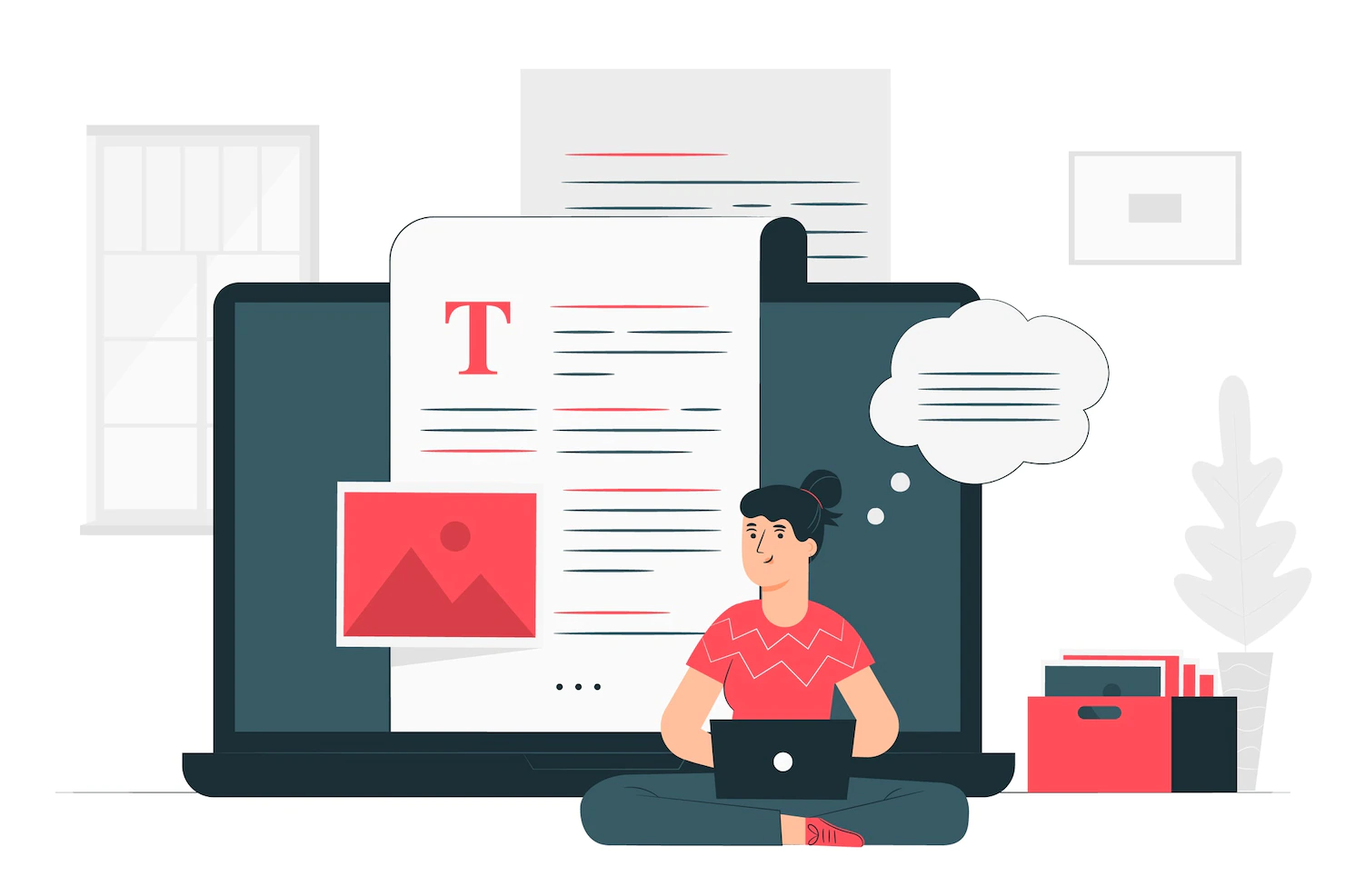 For marketing, content is KING. In 2022, Creator Economy was estimated to be $104.2 billion. That is how much content is important and on-demand right now in 2023.
Talking about content there are different forms of content today.
Niche-based content, Micro content, Macro Content, Long form, short form, visual-based, Video-based, and email content, webinar, course, case studies, news, articles, and so on.
The list always continues because the content is everywhere and in multiple forms. 
"Content is anything, that adds value to a reader's life" – by Avinash Kaushik (Google)
To sustain in the long run, you need to master at least 5 different content formats to scale.
I recommend going as per the Industry you are currently in to drive better results while choosing the content type.
6. Copywriting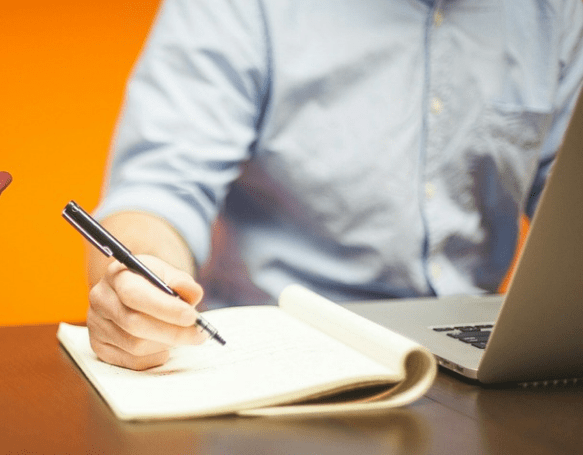 Being a marketer and not able to copyright your ads or landing page is like being a chef and needing help cutting vegetables.
Copywriting is an art more than a skill. But the risk is most people need clarification on content and copywriting. 
While content is the king, a copy is the blood of that content.
A great piece of content that drives traffic and converts your audience into buying customers includes a copywriter's magic.
Content talk about a problem and how good it is to solve it. But a copy shows you how to solve the problem with your brand product or service.
Anyone can tell how things work in real life. But only the copywriter can show you why solving something can overcome your struggles in life.
It is more like understanding Human psychology and pitching the services. 
"Every copywriter can be a Content writer, but not all content writers are copywriters."
Copywriters are specialized in writing ad copy, short-form copy, landing pages, website product pages, email sales letters, course newsletters, and so on. In simple, whatever requires selling that requires a copy.
Since you have come to this bottom part, I assume you are a serious Marketer who wants to enhance your career, so I am providing you with information on where you can learn these skills online and who is best in the Market.
Best people in Industry:
1. Neil Patel –
Founder of Neil Patel Digital, a digital marketing agency. He regularly shares actionable tips and strategies on his website and YouTube channel.
2. Gary Vaynerchuk –
CEO of VaynerMedia, a digital marketing agency. He is also an active investor and speaker on digital marketing and entrepreneurship.
3. Mari Smith –
Known as the "Queen of Facebook," Mari Smith is a social media marketing expert and speaker.
4. Rand Fishkin –
Founder of Moz, a leading SEO software and services provider. He is also a frequent speaker and author on digital marketing.
5. Joe Pulizzi –
Founder of Content Marketing Institute, a leading content marketing resource. He is also the author of several books on content marketing.
6. Seth Godin –
Best-selling author and speaker on marketing, leadership, and entrepreneurship. He is also a frequent blogger and podcaster.
7. Neil Murray –
Founder of Branded3, a leading digital marketing agency in the UK. He is also a speaker and trainer on digital marketing topics.
8. Ann Handley –
Chief Content Officer at MarketingProfs and author of the best-selling book on content marketing, "Everybody Writes."
9. Brian Dean –
Founder of Backlinko, a leading SEO and digital marketing blog. He is also a frequent speaker and author on SEO and digital marketing.
10. Jay Baer –
Founder of Convince & Convert, a digital marketing consulting firm. He is also a speaker and author on digital marketing and customer service.
Best Blogs to read: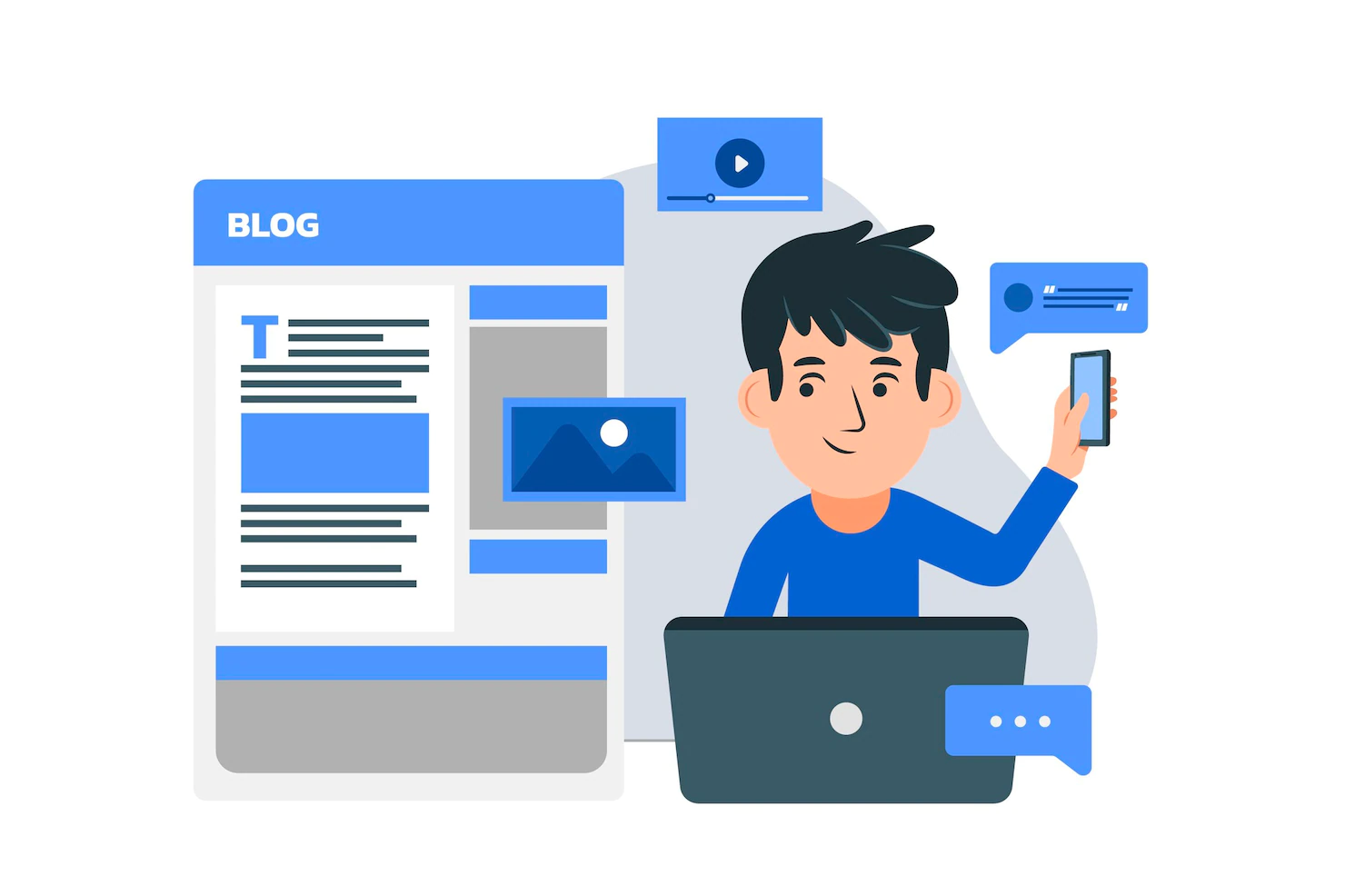 Here is a list of 10 blogs that have consistently provided valuable insights and information for marketers in recent years
1. Hubspot Marketing Blog –
Offers a wide range of resources and information on inbound marketing, including content marketing, SEO, and social media.
2. Marketing Land –
Provides news and analysis on digital marketing, including search, social media, and mobile marketing.
3. Marketing Profs –
Offers a variety of marketing resources and information, including research, articles, and webinars.
4. Contently –
Offers insights and resources on content marketing, including best practices, case studies, and interviews with industry experts.
5. Copyblogger –
Focuses on content marketing and copywriting, providing tips and strategies for creating effective content.
6. The Moz Blog –
Offers insights and information on SEO, search engine marketing, and inbound marketing.
7. Social Media Examiner –
Provides tips and strategies for using social media for business, including case studies and interviews with industry experts.
8. Econsultancy –
Offers research, analysis, and best practices on digital marketing and e-commerce.
9. The Marketing Companion –
A podcast and blog that covers a wide range of marketing topics, including content marketing, social media, and brand strategy.
10. Marketing School –
A daily podcast and blog that offers quick and actionable marketing tips.
Best Courses to take online to upgrade your career:
1. Google Analytics Academy:
Google Analytics for Beginners – This course covers the basics of Google Analytics, including how to set up an account, create and analyze reports, and track website and user behavior.
2. Digital Marketing Specialization:
This specialization, offered by the University of Illinois at Urbana-Champaign on Coursera, covers the fundamentals of digital marketing, including SEO, social media, and online advertising.
3. Inbound Marketing Certification:
Offered by HubSpot Academy, this certification covers the principles of inbound marketing, including content creation, SEO, social media, and lead generation.
4. Facebook Blueprint:
Facebook offers a variety of free online courses and certifications on Facebook advertising, including how to create effective campaigns, target specific audiences, and measure results.
5. Content Marketing Institute's Content Marketing Certification:
This course covers the principles of content marketing, including strategy, storytelling, and measurement.
Quick Links:
Final Words: Find Which Marketing Career Is Good? 2023
As I told you before, the field of marketing is constantly evolving. It is important for a marketer to stay on top of the latest trends and technologies to remain competitive. 
The skills we've discussed in this blog post – data analysis, SEO, content creation, and social media marketing are fully essential for staying ahead of the curve and ensuring a successful career in marketing. 
By honing these skills and staying up-to-date on the latest industry developments, you can position yourself as a valuable asset to any organization and ensure the longevity of your marketing career. 
Remember, the more skills you have, the better equipped you'll be to adapt to the ever-changing landscape of the marketing world.