When it comes to building a website and creating effective marketing campaigns, two of the most popular tools available are ClickFunnels and Instapage.
Both offer comprehensive solutions for designing, hosting, and managing websites, as well as setting up sophisticated advertising campaigns.
However, each has distinct advantages that may make them more suitable for different types of businesses.
In this article, we'll explore the similarities and differences between ClickFunnels and Instapage to help you decide which is right for your business needs.
ClickFunnels vs Instapage – Customer Support
This essay was written at a time when the ClickFunnels Facebook group had almost 200,000 members and was quickly expanding.
Since I'm not a member, I can't witness the quality of the postings or how helpful the members are to one another, but it's fair to say that the group is rather busy.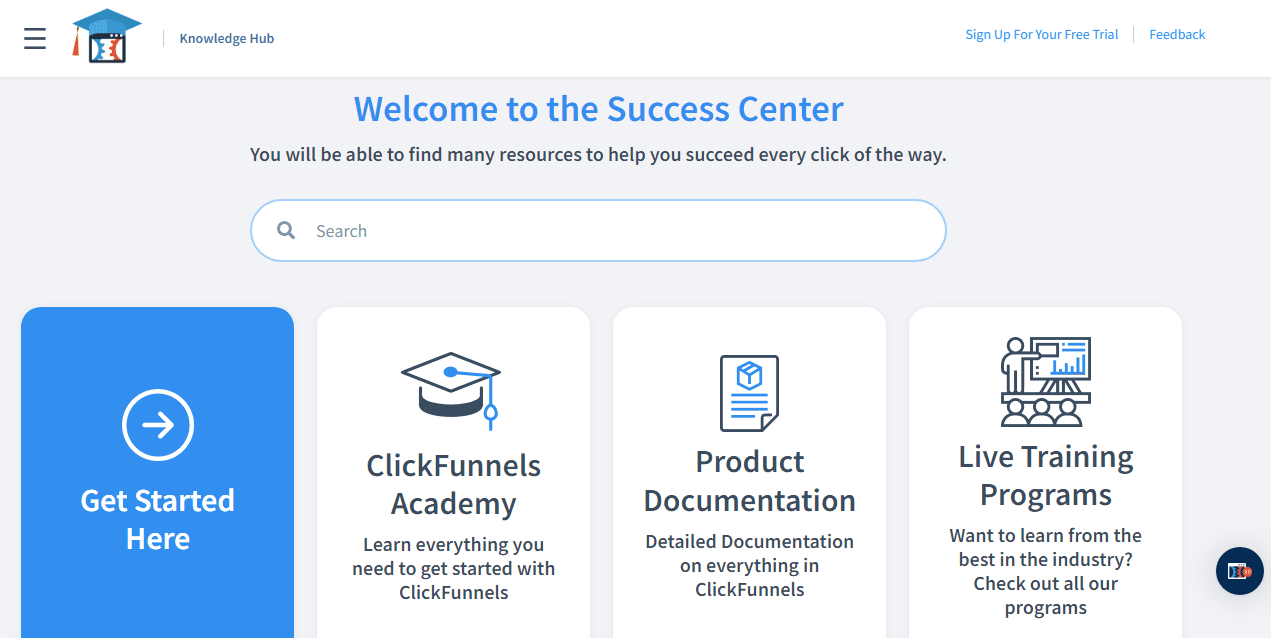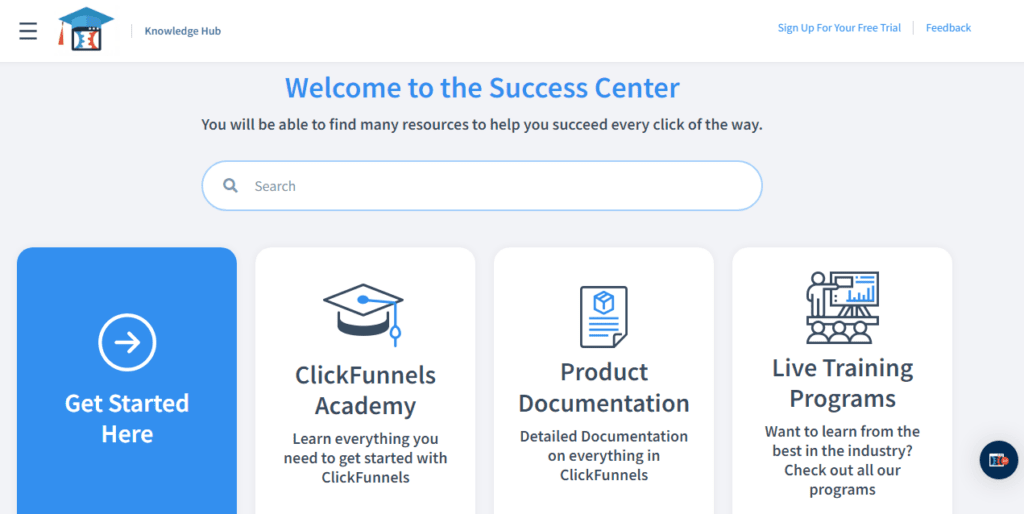 Regarding official support, it seems that email assistance is available Monday through Friday, 9 a.m. to 5 p.m. (EST).
Instapage does not have a large Facebook group, but there is a "community" forum on its website where you may ask questions.
The "community" seems to consist only of their staff members and those who inquire openly. Therefore, it is more of a "public support ticket system" than a community.
If you want to communicate with them privately, you can always submit a private support ticket.
They also claim to provide Live Chat help, but I was unable to locate a button or link to access it (even though it's not the weekend, so it may have been discontinued).
Additionally, IP indicates that its customer service staff is accessible Monday through Friday but does not provide hours or time zones.
ClickFunnels vs Instapage- Heatmaps, Reports & Graphs
IP is superior to CF, not just in terms of A/B testing capabilities but also in terms of reporting.
IP is directly integrated with major advertising networks like Facebook Ads and Google Ads. This would be a crucial feature that ClickFunnels lacks.
In addition, you get performance and cost graphs that depict statistics such as raw traffic and conversion figures, conversion rates, and cost per conversion (if the traffic source is linked).
You may also get a visual comparison of this data displayed on a separate chart for each version of your split test. Additionally, you may filter statistics to display just unique visitors or all visitors.
IP also gives heatmaps, a very useful function. This feature is offered by several third-party programs, including Crazy Egg, Hotjar, and Lucky Orange.
These technologies might be rather costly, particularly if you have a lot of visitors. Heatmaps can be a terrific source of inspiration for split-testing concepts; thus, having this capability incorporated into IP is a godsend.
Using Instapage, you can accomplish everything in one location.
ClickFunnels vs Instapage – Page Builder
Therefore, let's begin with the Instapage builder. When you choose "Create New Page" from the dashboard, you are offered three options.
However, it is exclusive to their corporate subscriptions. The "Upload" option enables you to upload an Instapage lander that was previously downloaded or exported.
Lastly, the regular page is the Instapage functionality with no additional features. After selecting "standard," I was prompted to pick a page template or begin from scratch (blank page).
They cover a wide variety of diverse use scenarios and provide an excellent jumping-off place for your creativity. This is useful if you do not yet have a clear vision of how you want your website to appear.
I immediately saw that I could grab and reposition any piece on the page as I wished. The components are not "confined" inside columns.
I am able to freely reposition them and even stack them. However, this may seem like a feature that every page builder should have, but many builders, including ClickFunnels, lack it.
In Instapages, the initial construction block is known as the "Instablock." After creating a section, you may add any of the available items to it by clicking a button and then dragging that piece to the desired location.
The technique of "dragging about" is very fluid and sensitive.
It is now time to use the ClickFunnels builder. When you select to construct a new funnel using CF, you will be offered the aforementioned options.
The "Classic Funnel Builder" is, as its name implies, their fundamental builder. It prompts you to choose one of three funnel objectives: Collect Emails, Sell Products, or Host a Webinar.
It then asks you a few questions before starting the funnel-building process.
As indicated before, CF is "funnel-focused," meaning that every "funnel" you design is often a succession of pages, as opposed to a single page with Instapage.
Using the "Cookbook" is the second and most intriguing method for creating funnels.
The cookbook provides a range of "funnel recipes," which are essential "done-for-you" funnels that you can purchase (or get for free) and customize to your specifications.
These funnels are often designed for a particular purpose and may be "copied" to your account with a single click. I picked the cookbook method and the "Lead Magnet" funnel to test their building.
As you can see below, the "recipe" was copied to my account and consisted of two steps: the lead capture page with opt-in forms and the "thank you" page.
Once within the editor, it is immediately apparent that it is not as smooth as Instapage's. To add content to your page, you must first create a "section" followed by "rows."
In comparison to Instapage, the page's structure is often more strict.
Elements cannot be freely moved; they must be placed and secured into sections, rows, and columns.
To relocate any element, you would have to adjust the structure of these "building blocks," which is less intuitive than Instapage's.
"Fluidity" may sound like a posh word, but when creating large-scale landers and funnels, speed is crucial, and "fluidity" lets you do tasks much more quickly. The IP builder is far more intuitive.
However, there is a crucial question to ask: Do you REQUIRE this degree of flexibility? In a vast majority of instances, I believe your response will be negative.
If you do not want this amount of flexibility and do not need to construct hundreds or thousands of landers, then CF would be a suitable choice.
Quick Links:
Conclusion: ClickFunnels vs Instapage 2023
Ultimately, the choice between ClickFunnels and Instapage comes down to the specific needs of your business.
If you require an easy-to-use website builder with a wide selection of templates, as well as powerful sales funnel tools, then ClickFunnels is likely the better option.
However, if you're looking for a platform that specializes in creating high-converting landing pages quickly and easily, then Instapage may be the right choice for you.
Whichever platform you choose, both offer comprehensive solutions for building effective websites and running successful marketing campaigns.
With careful research and consideration, you can make an informed decision on which tool is best suited to your business needs. 
By understanding the similarities and differences between ClickFunnels and Instapage, you can make an informed decision on which platform is the best fit for your unique business needs.
Both offer powerful tools that enable users to create attractive websites and design sophisticated campaigns with ease.
Whether you choose ClickFunnels or Instapage, each offers a comprehensive solution for building effective websites and running successful marketing campaigns.
With careful research and consideration of your business objectives, you can make an educated choice and establish a foundation for success.