When it comes to building a website, there is no shortage of tools and platforms available to help you get the job done. From drag-and-drop builders to full website editing suites, the options can be dizzying.
Two of the most popular platforms for web development are SeedProd vs Elementor.
Both have their own unique features and capabilities that make them stand out from the crowd, but which one is best for your project?  Let us see. 
Which One Is The Best Page Builder?
What is Elementor?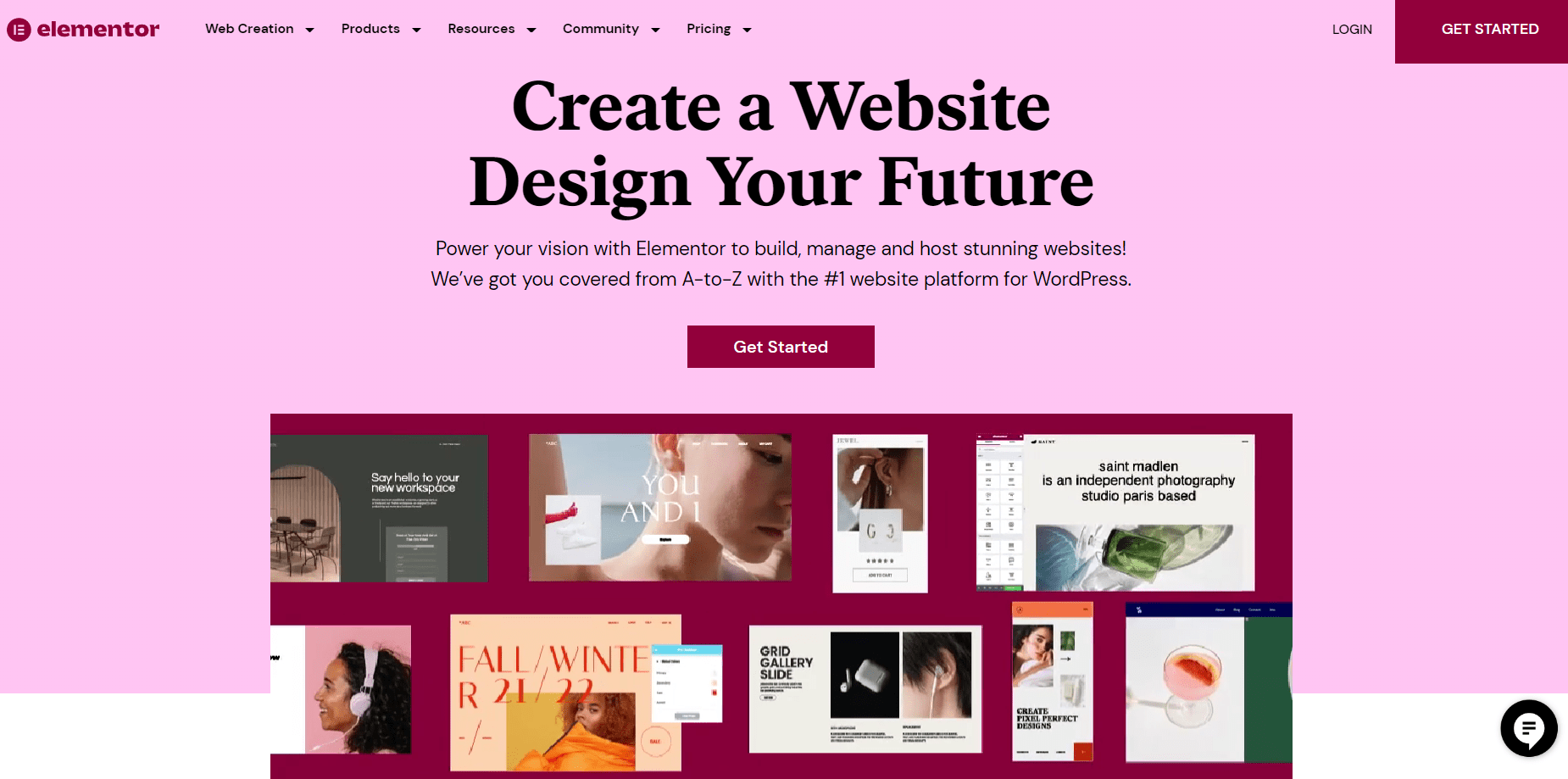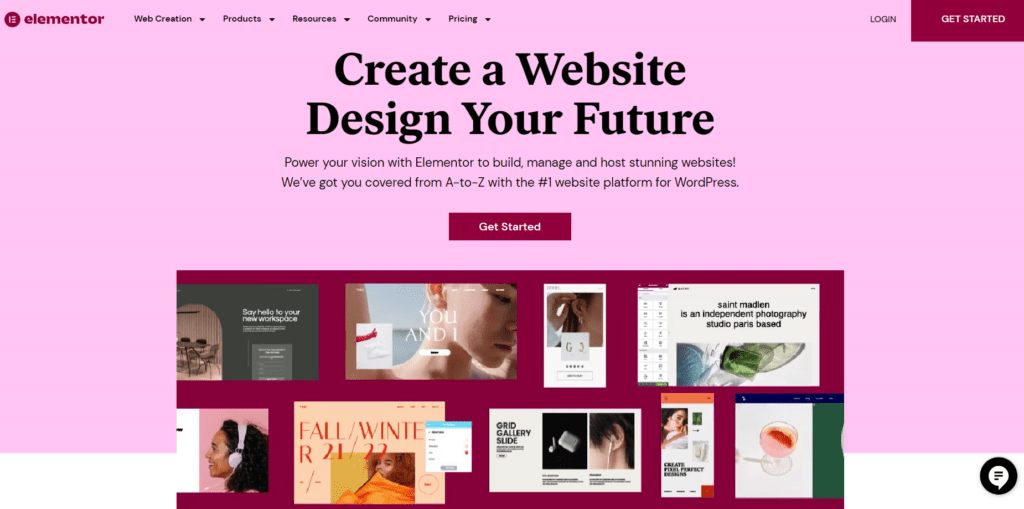 In 2016, Elementor made its debut as a page builder. At the time, it was a tenacious upstart that gained market share by offering a quick interface, always introducing new features, and employing very effective marketing.
However, as of 2022 and onwards, Elementor is no longer a scrappy upstart. It has become, by a wide margin, the most popular WordPress builder plugin. In reality, it is one of the most popular WordPress plugins, period.
Elementor continues to provide a quick editing experience, and it currently offers one of the most comprehensive feature lists of any builder.
In addition to the visual drag-and-drop design experience, you have access to additional important tools, such as a form builder, a popup builder, and more.
There is also a new Cloud Website option that provides an experience similar to Squarespace.
Elementor's immense popularity (and simple expansion) have also aided in the development of a vast ecosystem of third-party plugins that extend its functionality.
Elementor has the biggest community of any WordPress builder, which provides several benefits in and of itself.
What is SeedProd?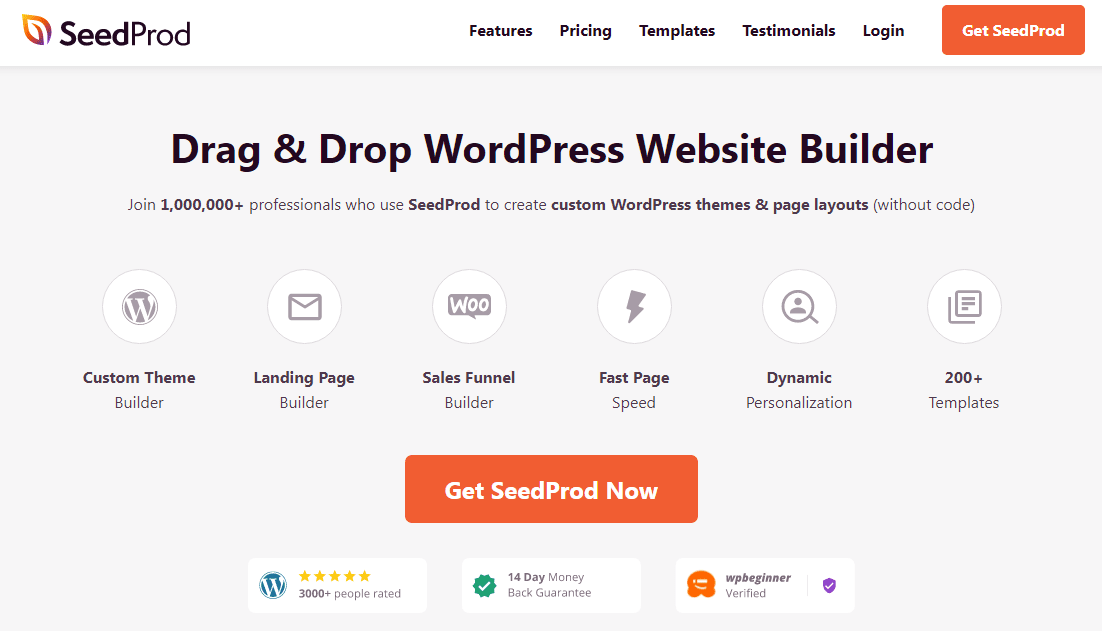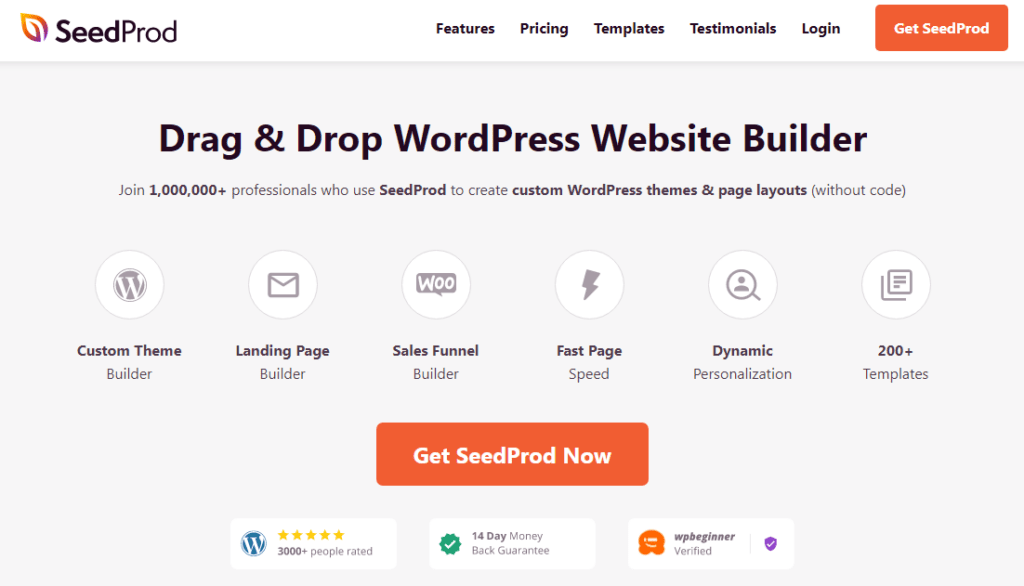 SeedProd has a rather intriguing history. It began as a tool for creating a maintenance or "coming soon" page that you could activate while working on your website.
As part of this, SeedProd included a visual builder that allowed you to alter the page's layout.
With millions of active installations, it was quite popular. However, it was just used to create maintenance and "coming soon" pages.
However, Awesome Motive purchased SeedProd in 2018. Awesome Motive is the firm behind some of the most popular WordPress plugins and tools, like OptinMonster (a tool for creating email lists) and WPForms, among others.
With Awesome Motive's resources, the team opted to overhaul the SeedProd constructor and expand it much beyond the "coming soon" and "under construction" sections.
Now, SeedProd is a comprehensive website builder. You may use it to create pages, landing pages, and even whole themes, in which you design your website's header, footer, and other elements.
SeedProd vs Elementor – Features:
SeedProd vs Elementor – Customer Support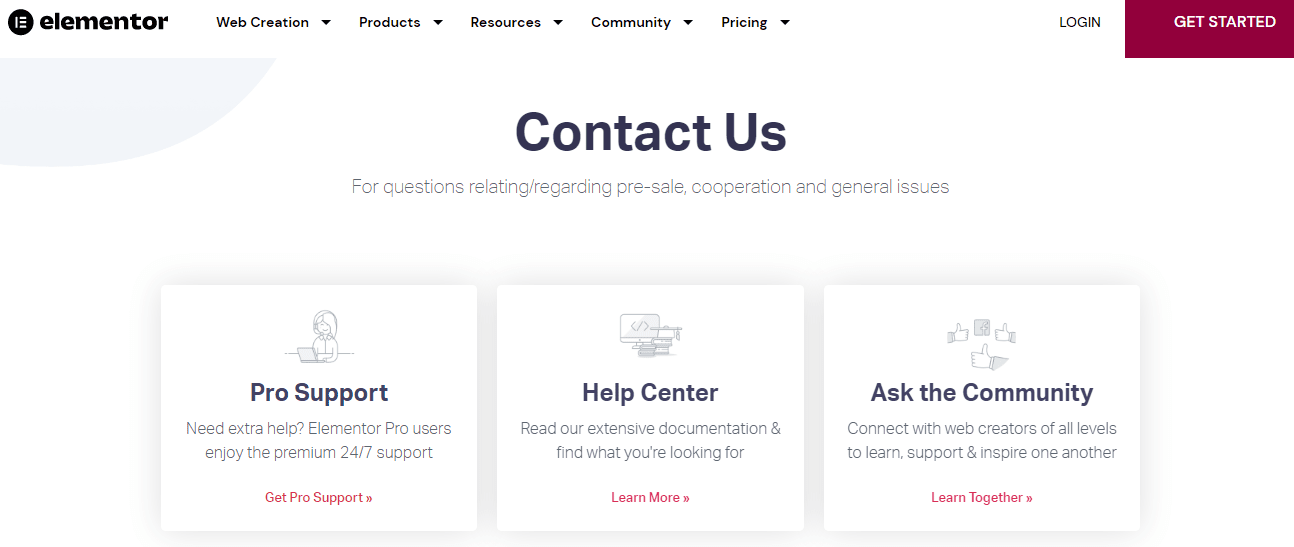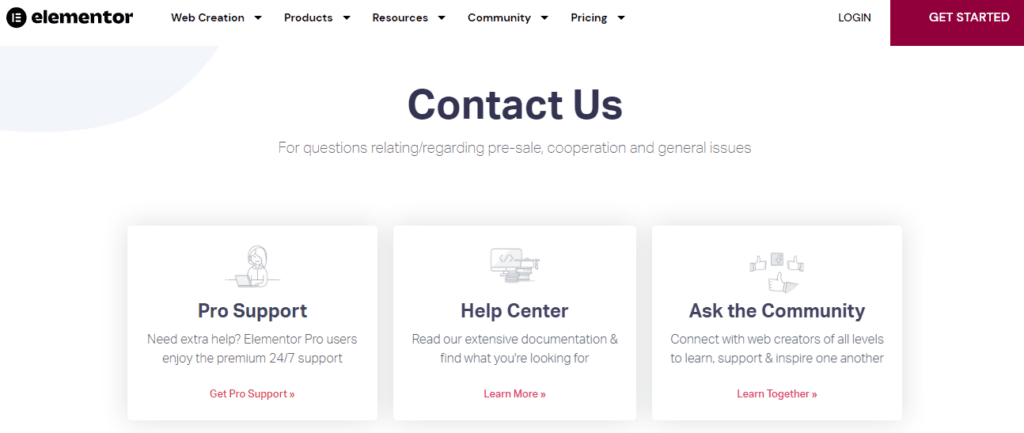 Customer Support is an important aspect that you should not gamble on. Due to a lack of customer service, a number of good tools have lost their clientele.
A plugin is constantly updated, therefore, there is a potential of encountering issues or needing assistance that would cost you if you seek assistance from others.
You must choose a tool that provides rapid assistance and a large number of helpful documents.
On its own website, SeedProd provides extensive documentation. With them, you may learn how to use the tool or fix an issue.
In addition, you may subscribe to their YouTube channel to discover additional landing page design ideas and much more.
The sole means of direct communication is via a support ticket. However, this is not as effective as live chat, nor is it as rapid.
Because Elementor is a well-known and established page builder, you need not worry too much about support.
From plugin installation to landing page creation, Elementor provides a comprehensive tutorial. Their website also has instructional videos for learning the essentials.
The Elementor Global Community offers a Facebook Group where knowledgeable users may assist you with your issue.
Additionally, as a premium member, you may submit a support request. And Elementor's website has a live chat facility, which facilitates contact.
Elementor provides superior support, resources, and documentation. Additionally, it has a large number of pro users, so it is possible to get assistance from a third-party WordPress expert.
SeedProd vs Elementor – Integration Difference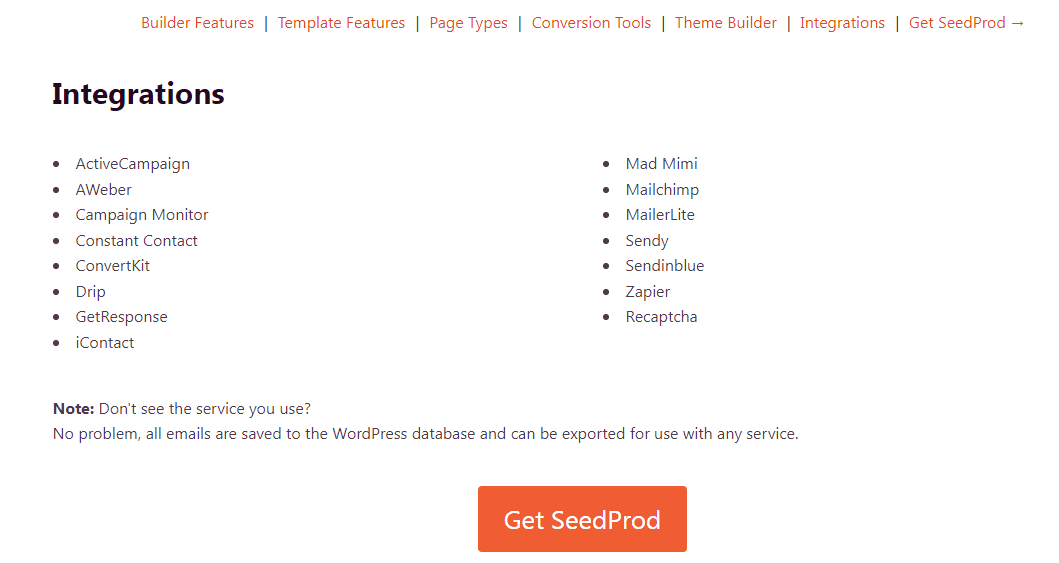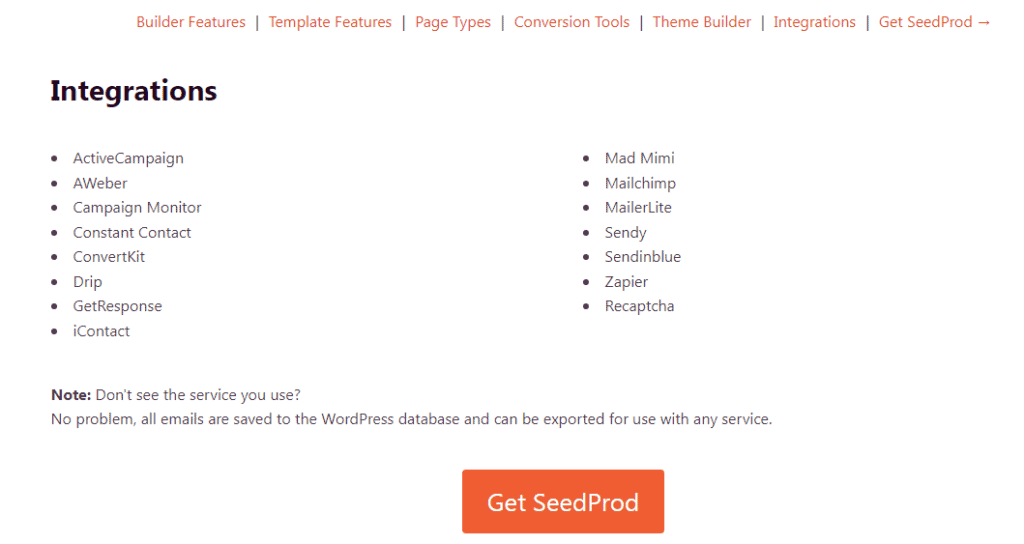 WordPress is a CRM system that allows you to develop a website and add a variety of business-scaling applications.
Therefore, you may need to install third-party programs or plugins to get more functionality.
Both SeedProd and Elementor allow for the incorporation of many plugins, but let's evaluate which offers more flexibility.
With a pro license, SeedProd provides a total of 14 integration options.
Since SeedProd and WP Forms are developed by the same team, you may combine them using API without difficulty. It is beneficial to create custom forms to gather leads and expand your clientele.
You may combine marketing platforms like as AWeber, MailChimp, and Drip as well as spam prevention technologies such as Google ReCaptcha.
The pro edition of SeedProd supports WooCommerce add-ons as well. The nicest aspect of the SeedProd connection is that you do not have to leave your page builder to add the API keys.
Simply select the tools button on the front end and paste your API key.
MailChimp, Converkit, Zapier, and many more technologies are supported by Elementor. You may combine seventeen or more marketing tools.
Although the integration of each product is easy, you must follow a procedure to utilize your email marketing tools.
You must first integrate the API key with Elementor. Then, construct a form on your landing page, and you will be able to link your email marketing software.
Both plugins are compatible with the leading marketing tools. Therefore, both have equal points. However, SeedProd's tool integration and use are somewhat easier.
SeedProd vs Elementor – Customization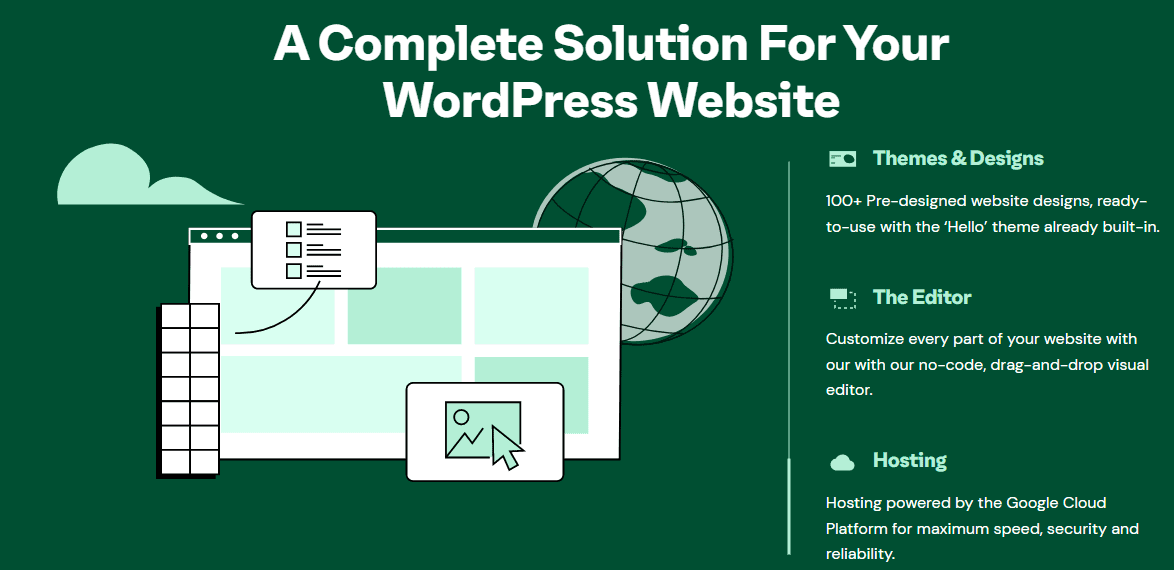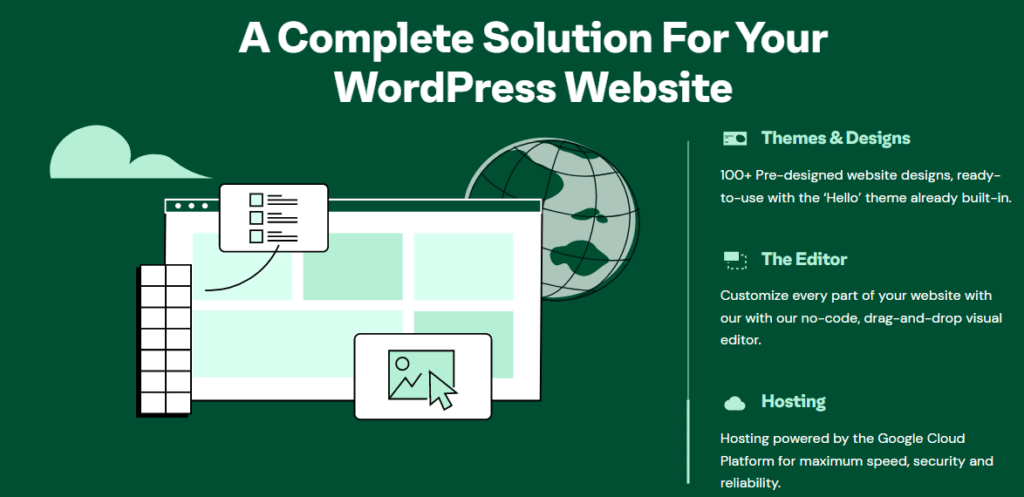 Flexibility in customization is a crucial consideration when selecting a website builder. If the customization level is restricted, you will be unable to employ a multitude of options.
Additionally, it is necessary to alter the default appearance of your website. Let's compare the two plugins individually.
SeedProd premium provides 183 website templates and 43 pre-built templates to get you started. You may import and modify these themes if they are appropriate for your company.
However, if you want to start from scratch, SeedProd includes more than 80 widgets and blocks. The templates feature whole pages such as the homepage, sales page, and thank you page.
However, you may modify the logo, header, footer, post navigation, and title using the builder.
You may also personalize your opt-in forms, contact forms, and registration forms using this plugin. You may also add media, a progress bar, and icons, modify the color and style of each element and apply custom CSS.
You may customize the head tags using inline editing (H1, H2, H3). If you have a WooCommerce shop, you may get the SeedProd WooCommerce-specific extensions.
With integration, you may also modify the Google fonts on your website.
The free edition of Elementor offers thirty widgets and many free templates. With a pro license, however, you will have access to more than 100 widgets and blocks for advanced website customization.
Plus, then 300 pro and free templates and blocks are included in the pro edition. Therefore, you may incorporate any of the available templates to personalize your landing page.
You may import any of the blocks or construct a customized hero, body, and footer section.
If you want to create a landing page from scratch, Elementor Pro provides about one hundred widgets. You can add sliders, carousels, galleries, progress bars, and animated titles to the page.
On the advanced tab, you may also set the margin, spacing, animation, and transition. Additionally, you may add a backdrop to content, make it responsive based on the user's device, and use custom CSS.
Elementor enables you to alter any component in its own unique fashion. You have control over the page's design from top to bottom. Prebuilt or manually uploaded, the parameters apply to both kinds of page items you add.
Although SeedProd provides a simpler method of modification, Elementor is the superior option in this instance. It enables complete customization of each piece.
SeedProd vs Elementor – Ease of Use
When selecting a page builder plugin, usability should take precedence. No matter how robust a tool is, it is not worth purchasing if it cannot be used properly.
In addition, a website builder must allow you to modify any site element on any theme.
SeedProd displays all widgets on the left sidebar and your page preview on the right. You will get a top bar with tabs for design, integration, and page settings.
It is possible to drag and drop widgets from the page's sidebar. Click the page to insert text and compose your content (inline editing).
If you like to modify any portion of the page, just click on the desired content, and options will appear on the left. Here, you may substitute media, modify designs, and add any sophisticated functionality.
All SeedProd templates are already mobile-responsive, however, you may see your content in mobile mode to verify its appearance.
You may modify things and display/hide stuff based on the device. Tablet views are unavailable on SeedProd.
When you are satisfied with your design, you may click the Preview button or just hide the sidebar to see the page in its entirety.
In Elementor, the preview is on the right, while the toolbar is on the left. In the sidebar, you can add and update element settings.
You may drop the page builder to add items and utilize inline editing for text. If you need extensive editing or modification, click on the items to see the option in the sidebar on the left.
A responsive website is now necessary. Google rewards mobile-friendly user interfaces more than desktop-optimized sites.
This plugin enables you to modify each page's content according to the device's screen size. Elementor themes are already responsive.
A further user-friendly feature of Elementor is the right mouse click. The majority of themes and plugins simply use the left mouse button to apply or access settings.
On the other hand, the right-click menu in Elementor includes options such as duplication, navigation shortcuts, etc.
Using Action History and Revision History, you may revert to a prior version of the website. It is a sophisticated feature that prevents repeated redo/undo operations.
Despite this, I do not think there is an Elementor option that provides the same level of usability as WordPress page builders.
SeedProd is a simpler page builder than Elementor due to its lower learning curve.
After gaining familiarity with Elementor, you may also utilize it effectively. However, SeedProd is more beginner-friendly from the off.
Quick Links:
Conclusion Which One Is The Best Page Builder? 2023
When it comes to building a website, SeedProd and Elementor are two of the most popular tools available for web development.
While both offer powerful capabilities, each has its own unique features and capabilities that may appeal to different types of users.
To determine which platform is best for your project, consider your specific needs and goals – then take the time to explore the features of both options and make an educated decision.
With either tool, you can create a beautiful website in no time at all!