When it comes to choosing a tool to help grow and manage your business, there are quite a few options available. Two of the most popular tools are Unbounce and ClickFunnels. 
Both platforms offer powerful features that can help you create well-crafted campaigns, but they also have some distinct differences that make them better suited for different use cases. 
In this article, we'll explore the similarities and differences between Unbounce and ClickFunnels to give you an idea of which one might be the best fit for your needs.
Unbounce vs ClickFunnels – Integrations
There is a good chance that none of these landing page builders will be the sole software your organization uses.
Integrations enable you not only to maintain the continuity of your business flow from point to point but also to enhance each particular point. For example, automation must be coupled with your landing page builder and email list.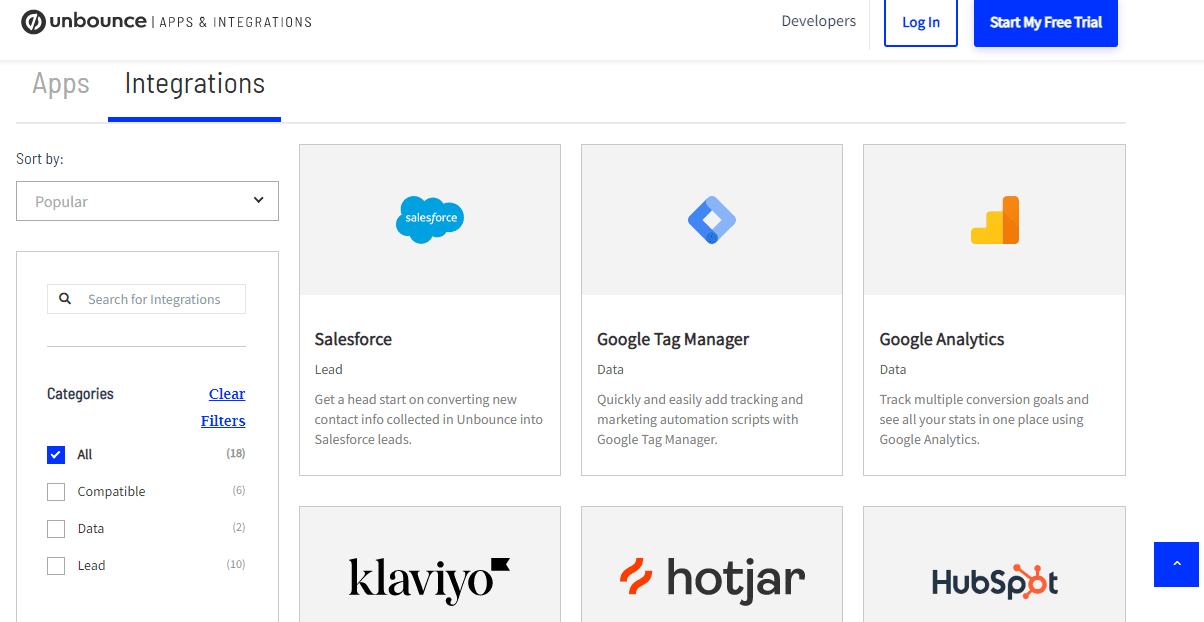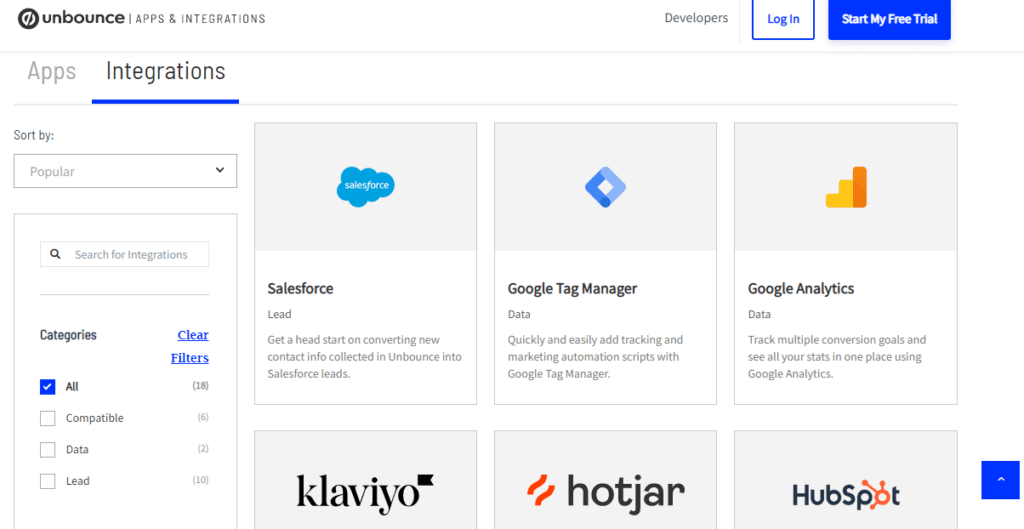 If you provide deliverables to your customers, the service you use must be compatible with your landing page builder. Integrations are extremely vital for this reason.
The purpose of the software is to make your life simpler, but if you cannot link them, everything becomes more difficult.
ClickFunnels, one of the most prominent brands in the software industry, offers an astounding number of connectors.
They integrate email autoresponders with payment processors through APIs, which is both safe and quick.
It is hard to mention all integrations here. However, you will note their link with "minor" enterprises.
The niches of these firms are so limited that ClickFunnels has gone out of its way to integrate with them. They are aware that their audience exists in these smaller areas and want to serve this user population.
Unbounce may not provide as many integrations as ClickFunnels, but most of the main ones are included.
Unless you are in a very specialized market or have a particular purpose for a piece of software, you may locate a compatible integration.
If you don't have a direct interface with anything, you may utilize Zapier or another provider to create a link. It may be more cumbersome, but it should still fulfill your objectives.
Unbounce vs ClickFunnels – Customer Support
Regardless of your level of expertise with software, you will inevitably encounter hiccups from time to time. And when you do, the quality of in-house assistance will be more important than ever.
Although both products have their advantages and disadvantages, there is a significant disparity between these two firms on TrustPilot.com.
Unbounce has 151 reviews with an average rating of 2.0 (out of 5), but ClickFunnels has over 1800 evaluations with an average rating of 4.8 (out of 5).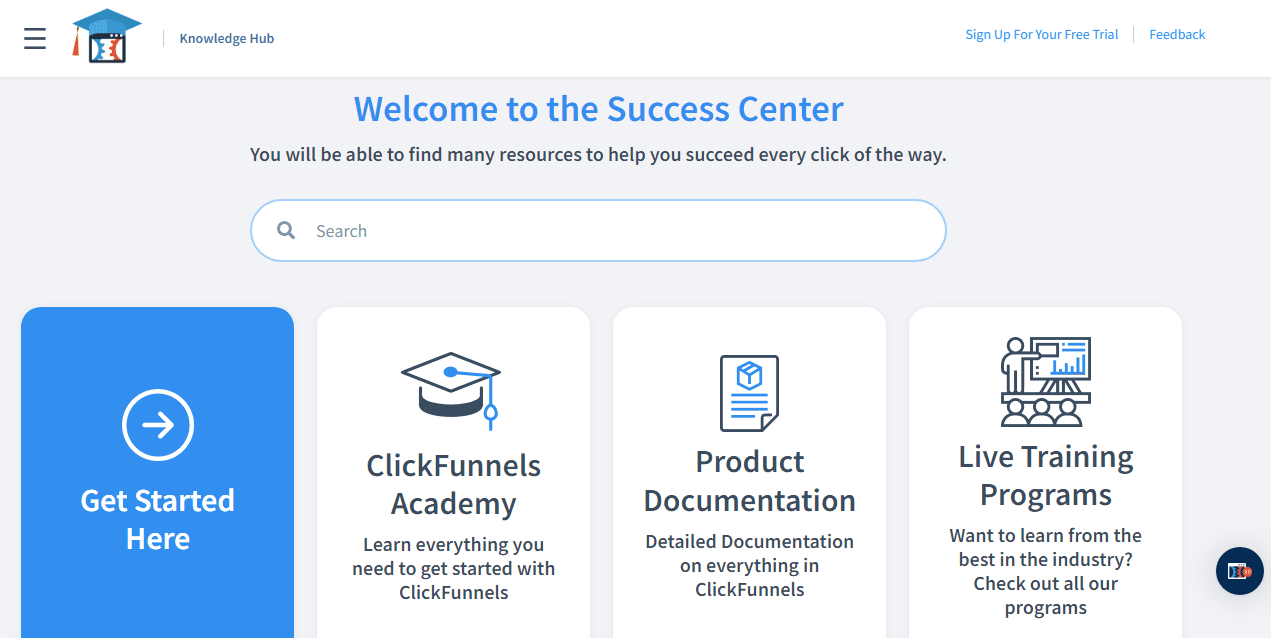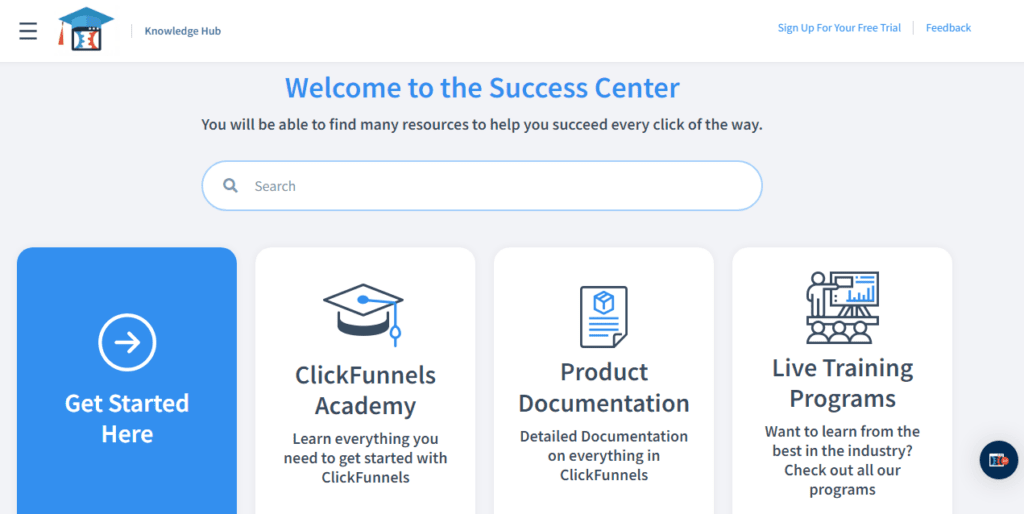 On this basis, it looks like ClickFunnels performs a far better job of following up on customer service concerns.
ClickFunnels perform an outstanding job of ensuring that its clients get the possible service. Many of their products are supported by on-call support staff and detailed documentation.
Additionally, they provide the FunnelFlix service, which provides video instruction on a range of subjects. In addition, there are daily "hackathons" where instructors construct funnels in real-time.
Due to ClickFunnels' immense popularity, a big third-party community is accessible. There are Facebook groups and internet forums devoted to the success of ClickFunnels users.
There is also a marketplace where extra templates may be purchased and edited.
In contrast, Unbounce's customer service is not nearly as outstanding. Chat assistance is available, although oddly, it is not actually available 24/7. It is accessible on weekends from 9 AM to 9 PM PST and on weekdays from 1 AM to 8 PM PST.
As an additional caveat, they acknowledge that weekend support delays are common. If you're interested, Unbounce offers extensive training to help you get started, as well as a community forum where you can communicate with other clients.
Frequently, questions may be addressed much more quickly than simply submitting a support request.
Unbounce vs ClickFunnels: Drag & Drop Builder / Editor
A drag-and-drop builder is almost required unless you are a software engineer. Anyone who registers for either of these software services should be able to create their first page within a few minutes, or they will abandon their registration and search elsewhere.
However, achieving this equilibrium may be challenging. You want to provide enough customization choices for clients to feel in control without making the learning curve too high for the ordinary user.
The visual editor of ClickFunnels is designed to be intuitive, but that does not imply it lacks functionality.
You may relocate the majority of interface objects to any location inside the interface under some constraints that protect you from accidentally violating best practices.
In a few minutes, you can design landing pages or full sales funnels, while the same development with Unbounce might take hours.
In contrast, Unbounce is designed for a more seasoned audience.
Those who understand marketing or are currently in the industry may construct what they want utilizing one- or two-step forms that include radio buttons, checkboxes, drop-down menus, and hidden areas.
There is also the option to display a pop-up as soon as the visitor lands on the page.
Quick Links:
Conclusion: Unbounce vs ClickFunnels 2023
When deciding between Unbounce and ClickFunnels, it's important to take into account your specific needs and goals.
Both tools offer powerful features designed to boost conversions, but each one is better suited for different use cases. 
Unbounce is a great option if you want to create high-converting landing pages, while ClickFunnels offers more extensive features and integrations that make it well-suited for creating complex sales funnels. 
Ultimately, the right tool for you will depend on what your goals are and how much time and money you're willing to invest in building an effective campaign.
Whichever platform you decide to go with, make sure you review its features and pricing plans carefully before committing.