Having a solid workflow can greatly improve your productivity and, in turn, your profit margins and client satisfaction. In this guide, we'll break down the key phases and steps your workflow will need.
What Is a Web Design Workflow?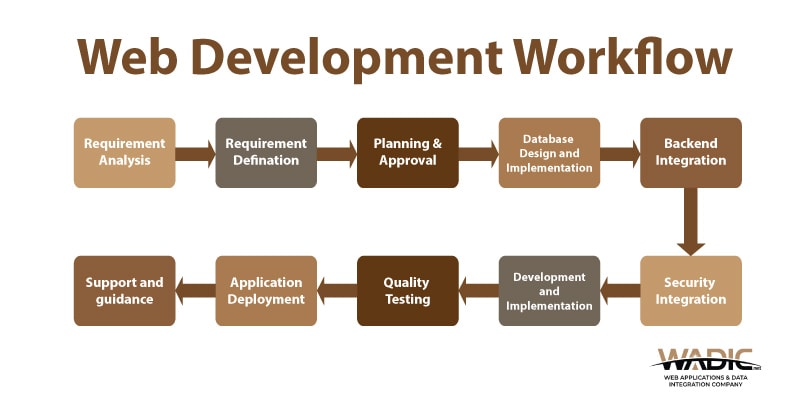 A web design workflow is a detailed framework that lays out all the phases, steps, and tasks needed to create a website. This structured approach to web design frees the designer up from the stress of managing projects as the entire process is well-documented, easy to follow, and optimized for success.
If you need a well established workflow, check out Elementor review to find how.
Why Do You Need a Web Design Workflow?
Here are some things a web design workflow can do for you:
A Stress-free Way to Work
Your workflow accounts for everything — from onboarding your client to launching a bug-free website. With a complete plan laid out, you'll experience less stress when working on new projects.
Create More Accurate Timelines
When you create a repeatable workflow process, it won't take long before you come to learn how long each step and task takes to complete. With this data, you'll be able to more accurately lay down timelines for your jobs so you can complete them on time, every time.
In addition, this information will allow you to be transparent with your clients about your process, so they're not kept in the dark or waiting around wondering when you'll be in touch again.
Work Quicker
Another benefit to having a repeatable workflow is that it becomes second nature. While you'll still want to refer to your workflow checklist to ensure that everything gets done and in the right order, you'll be able to zip through all of your tasks much more quickly.
Spend Less Time Backtracking
Without a documented process, it's too easy to lose track of those small but essential steps. What's more, you're more prone to errors and misfires when you work from memory instead of a process. Your workflow process should reduce the amount of time you spend backtracking and revising.
More Easily Attend to Fires
A well-documented web design process will greatly improve your productivity. As you discover better and faster ways to get your tasks done, that'll give you more "free" time to address client emergencies or personal matters — and you won't have to compromise your timeline to do it.
Deliver Better Results
When you work without a process, there are going to be a ton of things competing for your attention. Trying to remember what to work on next. Answering emails from clients who want to know how things are coming along. Figuring out the best approach for the website you're working on. The workflow brings structure and order to your job so you can focus on creating instead of coordinating.
Increase Profit Margins
With improved productivity and fewer errors or issues, you'll be able to work faster and smarter. As you get projects done more quickly, that'll free you up to take on more work which gives your profit margins a big boost.
Conclusion
While you might be able to design an amazing-looking website for your clients, their satisfaction with it and with you can easily be soured by the many issues that arise from a lack of a workflow.
With a solid web design workflow in place, you'll have a step-by-step action plan that enables you to effectively translate your client's objectives into the perfect website.